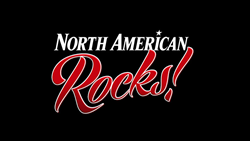 We've worked hard to bring our customers designs that evoke the majesty and romance of North America at LC's guaranteed low prices
AUSTIN, Texas (PRWEB) May 19, 2015
Get ready to run wild with the North American Rocks Collection from Liquidation Channel (LC). From midnight to 4 a.m. CT and from 4 p.m. to 8 p.m. CT on Wednesday, May 20, LC is featuring their new signature collection that features some of most beautiful gemstone treasures found in North America.
Crafted in your favorite metals, the North American Rocks Collection connects jewelry lovers with artistic pieces featuring bold gemstones like Sleeping Beauty and Mojave turquoise, Helenite, Jalisco Fire and Oregon Blue opal, Canadian Ammolite, Utah Tiffany Stone, and Mayan Porcelain Jasper.
The North American mainland is comprised of the United States, Canada and Mexico, but this continent also includes island regions like Greenland and sub-regions like the Caribbean and Central America.
North America is rich in geologic treasures. The United States is home to the greatest variety of dinosaur fossils than any other modern country. During the Age of Discovery, the wealth of minerals and gemstones drove European explorers to stake claims on this "new land," forever altering the course of history.
Geologically, Canada is one of the oldest regions in the world, with more than half of the region consisting of Precambrian rocks that have been above sea level since the beginning of the Paleozoic era. Conversely, the heat and pressure of volcanic eruptions and earthquakes from the United States to Central America provide the perfect environment for the creation of gemstones.
"We've worked hard to bring our customers designs that evoke the majesty and romance of North America at LC's guaranteed low prices," said LC President Gerald Tempton.
Tune in to the LC on May 20 to experience the vibrant beauty of LC's North American Rocks jewelry collection. For more information on updates and specials, stay tuned to http://www.liquidationchannel.com/ or http://www.facebook.com/shoplctv.
For More Information Contact:
Carolina Sandoval
Marketing Specialist
512- 901-0621
carolina.sandoval(at)liquidationchannel(dot)com
About Liquidation Channel: Liquidation Channel (http://www.liquidationchannel.com) is an Omni-channel business comprised of a home shopping TV network, an ecommerce business, and an outside sales/wholesale segment. It is a global leader in direct sales of colored stones, diamonds, precious metals, and a variety of luxury goods and innovative products. LC specializes in delivering Exceptional Quality, Exquisite Designs, and Outstanding Value, while providing a low-price guarantee on each of its products. The channel's unique jewelry is available online at LiquidationChannel.com and on DirecTV Channel 75 and 226, Dish Network Channel 274, Verizon FIOS Channel 159, ROKU, AT&T U-Verse 399 and 1399 (HD), and local cable channels.