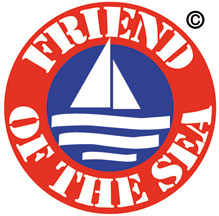 Only products from stocks which are not over-exploited can be certified.
Secaucus, NJ (PRWEB) May 20, 2015
Today Icelandirect, a leading supplier of fish and vegetable oils to the dietary ingredient industry in bulk, encapsulated, and fully packaged form intended for people and pets, announced the award of Friend of the Sea Certificate No. 540-2013-FFW in recognition of its sustainably-harvested fish oil products and its commitment to the environment.
Friend of the Sea (friendofthesea.org) is a leading international certification project for products originated from both sustainable fisheries and aquaculture. Certified products from all continents include most of the traded species, fishmeal, fish feed and omega-3 fish oil. Products and their origins are audited on site by independent international certification bodies, against strict sustainability criteria. The requirements follow the FAO Guidelines for the Ecolabelling of Fish and Fishery Products from Marine Capture Fisheries. Only products from stocks which are not over-exploited can be certified.
Surrounded by cold, clean North Atlantic waters in an exclusive 200-mile fishing zone, Iceland boasts the world's cleanest, greenest and most modern trawling, rendering, refining and packaging facilities. Iceland's fisheries have been protected through an extensive quote system since the 1980's. Icelandirect is proud that it markets fish oils certified by Friend of the Sea as following these stringent guidelines for protection of fish species and safety for the environment.
Icelandirect is a direct marketer of many varieties of fish oils for human and pet consumption including omega-3, cod liver oil, salmon oil, Atlantic dogfish oil, tuna oil, krill oil, algae oil, squalene and more, providing the material in bulk, encapsulated, emulsified, liquid and dried form, packaged to their clients' specifications.