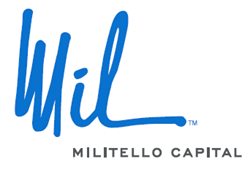 As our largest acquisition to date, The Villages of Chapel Hill is an exciting development for Militello Capital.
Leesburg, VA (PRWEB) May 21, 2015
Militello Capital, a greater Washington, DC private equity investment firm, announces the acquisition of the Villages of Chapel Hill, a 321-unit multifamily apartment community in Carrboro, North Carolina for $29 million. The acquisition is Militello's largest real estate investment to date, and adds to its portfolio of 7 multi-family real estate properties in the Southeast region.
"As our largest acquisition to date, The Villages of Chapel Hill is an exciting development for Militello Capital," says Matt Brady, Co-Founder and Chief Operating Officer of Militello Capital. "The property satisfies our key requirements with built-in demand drivers while situated in a supply constrained market. It is a perfect addition to our real estate portfolio of income-producing properties."
The property consists of one, two, and three-bedroom units in the sought-after Chapel Hill area. The property is located approximately two miles from the University of North Carolina's Chapel Hill campus, which is home to over 41,000 students, faculty and staff. Additionally, the property is a mere 15 miles from Research Triangle Park, which is home to more than 190 global companies employing more than 50,000 workers. The property is also surrounded by retail shopping, historic neighborhoods and offers access to quality public schools.
XXX
About Militello Capital
Militello Capital is a Northern Virginia-based private equity investment manager working exclusively with registered investment advisers (RIAs) who aim to broaden their portfolio allocations to include entrepreneurs and real estate. Militello's investment philosophy and strategy are based on the principle that today's wealth is created in the real economy. The firm currently offers RIAs two distinct investment strategies that complement their existing portfolios: direct investments in income-producing commercial real estate and emerging technology venture capital.
The information contained herein should not be construed as personalized investment advice. Investing in venture capital companies involves some degree of risk and may not be suitable for all investors. Information presented herein is subject to change without notice and should not be considered as a solicitation to buy or sell any security. The companies highlighted above are not necessarily the highest performing investments in the fund, but are noted as purchases made to date. The reader should not assume that investments in the companies identified were or will be profitable.