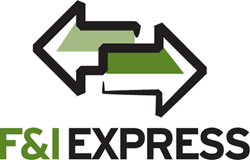 With F&I Express being the leader in providing technology solutions to F&I departments, we are very pleased to be integrated with their platform
Southlake, Texas (PRWEB) May 20, 2015
F&I Express® is pleased to welcome CornerStone United to its rapidly growing network of aftermarket F&I product providers, now the largest provider network in the industry. CornerStone United is one the most established service plan administrators in North America. CornerStone United's addition to F&I Express will allow dealers the ability to eRate, eContract, and eRegister all of their aftermarket F&I products. Initially, all automotive products, including the CornerStone United Extended Service Contract, GAP, and Tire and Wheel products, will be available. Not only will dealers have the ability to electronically prepare their aftermarket contracts via F&I Express®, but dealers will also have the ability to prepare their remittance for all products processed on F&I Express®.
"CornerStone United represents a quality F&I product provider that has great agent relationships throughout the United States," said Brian Reed, President and CEO of F&I Express. "The addition of CornerStone United to the F&I Express network will now allow its many dealers another option of how they can prepare and remit their business electronically in an easy, fast, and errorless manner," added Reed.
"With F&I Express being the leader in providing technology solutions to F&I departments, we are very pleased to be integrated with their platform," said Ted Thompson, Senior Vice President of CornerStone United. "We continually strive to make it as easy as possible for our dealers and agents to do business with us. Integrating with F&I Express is a huge step towards reaching that goal."
ABOUT F&I EXPRESS
Intersection Technologies Inc. - F&I Express® is a leading technology and solutions provider to the automotive F&I industry. Our F&I Express® eContracting network enables aftermarket providers and agents the ability to increase their dealer clients' CSI ratings by providing a faster and error-free process to eRate, eContract, and eRegister all of their aftermarket products on one platform. Our ExpressRecoveriesSM program helps auto finance sources improve recoveries and compliance for ancillary product cancellations.
ABOUT CORNERSTONE UNITED
CornerStone United has been serving agents, dealer, and manufacturers in numerous industries since 1972 in the United States and since 1984 in Canada. Our North American footprint spans all 50 states and all provinces in Canada with a network that includes over 30,000 retail dealers, contractors, and agencies. For additional information please visit http://www.cornerstoneunited.com.