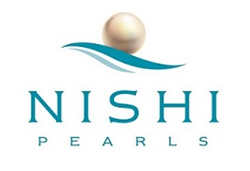 Montreal, Quebec (PRWEB) May 20, 2015
Membership to Nishi Pearls' unique program is free of cost and caters to bloggers, social media users and retailers. Their affiliate program is divided into three different types of affiliate accounts:
(1) Regular affiliates – this encompasses anyone that is active on social media or anyone that runs a jewelry/fashion/lifestyle blog
(2) Regular retailer affiliates – any potential or existing Nishi Pearls retailer with an active website or social media account
(3) Nishi Pearls Authorized Retailer (NPAR) – NPAR is a designation that is exclusive to select retailers. NPAR affiliates receive additional benefits such as a special commission rate and more. Interested retailers can request to become a NPAR here.
Commission
The program is designed to grant affiliates commission whenever a purchase is made on Nishi Pearls' online store by a user referred from their website. Commission can be earned in two ways: Nishi Dollars and cash. Regular affiliates and retailer affiliates are awarded with 30% commission in Nishi Dollars. An affiliate can use their Nishi Dollars to shop on the Nishi Pearls website, issue gift certificates or redeem their Nishi Dollars in cash at a rate of 2 to 1 (2 Nishi Dollars = 1 USD).
Promotion
Nishi Pearls' affiliate program is also designed to help promote their affiliate members' web presence by sharing, through their social media pages, any post that is relevant to pearl jewelry. Nishi Pearls is open to providing bloggers with content ideas, information and any other relevant material that may assist them with their posts about the company.
Being an Affiliate Partner with Nishi Pearls
Joining the Nishi Pearls' Affiliate program is simple and straightforward. Affiliates will be given a customized link as well as a selection of banners to post on their website. Each time a user clicks on the link and/or banner, they will be re-directed to the Nishi Pearls website where their purchase order will be tracked back to the affiliate's link so that the affiliate may be granted their commission for that referral. You can sign up to become an affiliate here.
Aside from commission and promotion, being a Nishi Pearls affiliate entails forming an association with a leading brand that offers the most cutting-edge contemporary designs in Genuine Cultured Pearl jewelry. Nishi Pearls prides itself for being a brand that offers a modern take on pearls as they are always on the forefront of the newest and most popular jewelry trends, which is reflected in their regular promotions and new collection launches.
Affiliates also have the advantage of being the first to receive the latest scoop on Nishi Pearls news to share on their website or social media pages. This includes upcoming promotions, monthly features, new collection launches, press releases and more.
Nishi Pearls™ is a brand that specializes in designing and creating a wide range of genuine cultured pearl jewelry that creates the perfect marriage between classic and contemporary. With offices located in Asia, Canada and the U.S.A, Nishi Pearls has been making its mark at some of the most prominent international jewelry fairs including the Jewelers International Showcase, the Orlando Duty Free Show of the Americas and the Jewelers' Circular Keystone's (JCK) annual trade show in Las Vegas, to name a few.
Nishi Pearls' dedication to quality is reflected in its partnerships with leading professionals, including their latest co-branding endeavor with Swarovski as well as Air Canada's Inflight program. Their award-winning jewelry is inspired by the consumer of today and the fashion of tomorrow.
Visit them at: http://www.nishipearls.com