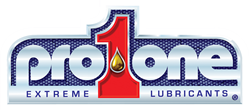 "Rarely in my career have I seen technology that is better able to solve customers' drilling challenges, especially in today's market where cost savings are so critical,"
(PRWEB) June 12, 2015
ProOne Inc., announced today that Jim Farr has joined the ProOne management team as Vice President, Sales for North America. Farr will be based in ProOne's Houston office and will head up sales for ProOne's Energy division for the USA, Canada and Mexico.
Farr has a history of over 30 years in the upstream sector with extensive experience in oil & gas drilling, completions and production, both domestically and internationally. Previously Farr held President/CEO or senior sales positions for Pacesetter Directional Drilling, Drill Rite Technologies, Flotek Industries, Torch Energy and Dailey International Oilfield Services. He has worked in Bakersfield, CA, South Texas, Permian Basin, MidContinent region, Rocky Mountains and Alaska, as well as internationally in Mexico, Canada, Guatemala, South America, Europe, Africa, Middle East, and Southeast Asia.
"We are extremely fortunate to have Jim Farr join the ProOne management team," said Don Barnes, Executive VP Global Sales. "His vast experience in both sales and general management capacities will help ProOne achieve its aggressive goal of being the world's pre-eminent supplier of lubrication technology to the O&G industry." Farr will develop and oversee the implementation of the company's sales strategy in North America, managing the ProOne regional sales team as well as being responsible for key headquarter accounts.
"Rarely in my career have I seen technology that is better able to solve customers' drilling challenges, especially in today's market where cost savings are so critical," said Jim Farr. "After being proven in over 700 wells in multiple oilfields, ProOne technology is poised to become the gold standard in the industry," he added.
"ProOne has the combination of experienced management, extraordinary technology, and broad-based distribution and service," said Don Barnes. ProOne products are distributed in North America by DistributionNOW (NYSE: DNOW), one of the largest distributors to the energy and industrial sectors with over 5,000 employees and more than 300 locations worldwide. DistributionNOW was formerly NOV Wilson, a division of National Oilwell Varco.
About ProOne:
Based in Orange County, California and Houston, Texas, ProOne, Inc. has developed lubrication technology that can be demonstrated to be over 50 times greater film strength than conventional lubricants. The product line includes ProOne Drilling Fluid Treatments which have been used in over 700 wells to reduce torque and drag by as much as 50% and increase rate of penetration in lateral wells, yet it is plant-based, biodegradable and environmentally friendly. For additional information on ProOne visit http://www.pro1energy.com
Statements contained in this news release, aside from those identifying historical facts, are 'forward looking statements' within the meaning of Section 21E of the Securities Exchange Act of 1934 and the Safe Harbor provisions as contained in the Private Securities Litigation Reform Act of 1995. Such forward-looking statements relating to the Company's future expectations, including but not limited to revenues and earnings, technology efficacy, strategies and plans, are subject to safe harbors protection. Actual company results and performance may be materially different from any future results, performance, strategies, plans, or achievements that may be expressed or implied by any such forward-looking statements. The Company disclaims any obligation to update or revise any forward-looking statements.
Contact:
Corporate: Lawrence Kahn, COO
ProOne, Inc.
Texas: (832) 516-6700 California: (714) 327-0262
Email: LKahn(at)pro-one(dot)us