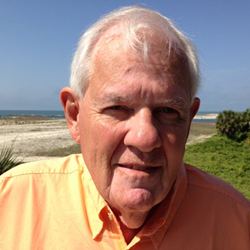 Yorba Linda, CA (PRWEB) May 20, 2015
With the development of the XLA/XLI analytical ultracentrifuges and their exquisitely sensitive optics that can accurately detect absorbance signals in the range of 0.005 A to 1.5 A. and differences in Rayleigh interference patterns to at least 5 ug/ml of protein solute in solution, new methods for sedimentation data analysis have been developed making it possible to quantitatively determine the stoichiometry of reactions and their energies of interaction as well as solute masses.
Beckman Coulter is sponsoring a new educational webinar, "Quantitative determination of reaction stoichiometry, interaction energies, and solute masses using analytical ultracentrifugation," with John Burgner, PhD, which will detail some of the experimental approaches that Dr. John Burgner and others have used to characterize these processes over the past few years.
Dr. John Burgner has many years of experience working with the analytical ultracentrifuge starting back in 1963. In retirement he now works as an adjunct faculty member in the Biophysics department at the Virginia Commonwealth University Medical School mostly working on systems involving the interactions of viral proteins with viral proteins, mammalian proteins, and short polymers of DNA and RNA. Dr. Burgner taught in Peter Schuck's course on sedimentation Sedfit at NIH and at the University College London for several years. He also co-teaches the Proteome Lab XL-A/XL-I Customer Training Course, which now includes basic training on data analysis with SEDFIT.
The complementary webinar, hosted by LabRoots, will be presented on May 28, 2015, at 8:00 am Pacific/11:00 am Eastern Time.
For full details and free registration, click here.
About Beckman Coulter:
Beckman Coulter Life Sciences' mission is to improve the health of people around the world. A global leader in research automation, flow cytometry, centrifugation, cellular analysis, genomics products, particle characterization and capillary electrophoresis, they provide sophisticated tools for basic biological research, including: causes of disease; potential new drug development and advancing clinical research. Beckman Coulter Life Sciences delivers the highest quality solutions and customer support — a commitment to excellence that's evident in everything they do.
About LabRoots:
LabRoots is the leading scientific social networking website and producer of online educational events and webinars and is a powerful advocate in amplifying global networks and communities, and contributing to the advancement of science through content sharing capabilities and encouraging group interactions.
Founded in 2008, LabRoots emphasizes digital innovation in scientific collaboration and learning. LabRoots has become a primary source for current scientific news, webinars, virtual conferences and more. Join and become part of the largest scientific learning community in the world.