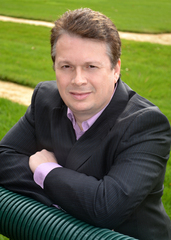 Frank Mackay wins prestigious Folio award
Woodbury, NY (PRWEB) May 20, 2015
Nationally syndicated radio and television personality, Frank MacKay, a Long Island native, took home a Folio Award at a star-studded event sponsored by the Fair Media Council on Friday, April 24th, at the Crest Hollow Country Club in Woodbury. He won the coveted award for Best Talk Show for an episode of Turning Point with Frank MacKay, which featured an interview with Robert DeSena, the Founder of the Brooklyn-based Council for Unity. Other honorees included Gabe Pressman, who won a Lifetime Achievement Award, as well as WABC-TV, NBC New York, CBS New York, 1010WINS, WCBS NewsRadio 880, FiOS1 News and others.
Turning Point with Frank MacKay, along with its radio and podcast version entitled "Breaking it Down," features guests from across many genres, from the music business and politics to authors and actors. Everyone from Donald Trump, Nelson DeMille, Charlie Daniels, Dina Lohan, Senator Harry Reid, and filmmaker Roger Corman have appeared on Frank's shows, and he has conducted more than 600 interviews for nationwide television and radio broadcasts. MacKay is also the author of 3 books. The most recent, What About the Rest of Us, was published by Boulevard Books of Staten Island.
Turning Point with Frank MacKay may be seen daily on BONKO-TV (BonkoTV.com) and IndiMusic TV, and fans can also tune in everyday for "Breaking it Down" on LI News Radio (LINewsRadio.com) and on stations throughout the nation. Free downloads of the show's podcast are available 24/7 on FrankMacKayMedia.com.