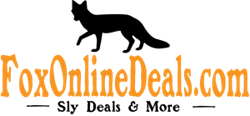 Electronics are a bigger part of people's lives than they realize.
St. Johns, Michigan (PRWEB) May 21, 2015
FOR IMMEDIATE RELEASE
Patricia Fox has announced the launch of her new online business, FoxOnlineDeals.com. The website features a variety of electronics and gadgets including laptops, desktops, and video games.
"I believe that the rate-of-progress made within the last ten years has far exceeded the rate-of-progress of the previous thirty years," said Patricia Fox, sole-managing member and founder of Fox Online Deals. "It is becoming a necessity to embrace the technological advancements as all, or soon to be all, aspects of our lives are affected by these ever-changing technologies."
Online electronics sales increased exponentially between 2012 and 2014, growing from $1.06 trillion to $1.47 trillion. That number is expected to increase to $2.4 trillion by 2018. This growth can be attributed to consumers beginning to develop a solid understanding of electronics and their functions, "One of the reasons I've started this website was to assist individuals in understanding the technological changes so they can make these work to their advantage," Fox added. "My quest is to provide information about the many varieties of technologies that are available to them and to assist these individuals in finding additional information they may need to enhance their understanding of, and experience with using these technologies."
FoxOnlineDeals.com is a Michigan based website specializing in the sale of a variety of electronics.
Contact:
Patricia A. Fox
Fox Online Deals
FoxOnlineDeals.com
###