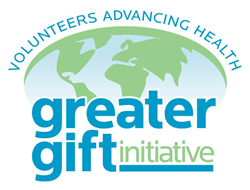 Winston-Salem, NC (PRWEB) May 20, 2015
The Greater Gift Initiative, Inc., (GGI) a Winston-Salem, NC based not-for-profit organization, is pleased to announce they are donating 10,010 vaccines today in recognition of International Clinical Trials Day. These donations represent the effort and commitment of clinical trial volunteers who participated in a study at the GGI partner sites in 2014.
With a mission to advance global health and highlight the greater good of clinical trial participation, GGI supports International Clinical Trials Day and how this day reinforces the importance of the work being performed by dedicated researchers, physician investigators, coordinators, and staff. The act of giving instills a sense of pride that they are each making a difference – by helping develop the treatments of tomorrow and advancing global health today.
International Clinical Trials Day is celebrated around the world on or near May 20 each year in order to celebrate the day that James Lind started what is often considered the first randomized clinical trial aboard a ship on May 20, 1747. This is a day to honor clinical research professionals and participants by recognizing their contributions to public health and medical progress.
About Greater Gift Initiative, Inc.
The mission of Greater Gift Initiative, Inc. is to advance global health and highlight the greater good of clinical trial participation by gifting a vaccine to a child in honor of every clinical trial volunteer, under the motto "Volunteers Advancing Health." Since 2010, the Greater Gift Initiative has donated over 54,000 vaccines to children in developing countries as a way to give back and thank the volunteers who participate in clinical trials and contribute to the advancement of health worldwide. Learn more at http://www.GreaterGiftInitiative.org