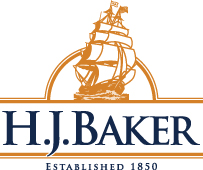 Westport, CT (PRWEB) May 20, 2015
Agricultural firm H.J. Baker & Bro., Inc. today celebrates the 10th anniversary of its acquisition of Tiger-Sul. Since the purchase of Tiger Industries and Tiger-Sunbelt Industries from Enersul (Calgary Alberta, Canada) in May 2005, H.J. Baker has leveraged the innovation of the Tiger-Sul product line to build it into a comprehensive portfolio of product offerings and solutions expertise. The deal brought together the strength of H.J. Baker and the innovation of Tiger-Sul, transforming the company into a leading enterprise for agricultural products worldwide.
"The past decade has been one of innovation and change in the culture of our company," H.J. Baker CEO Christopher Smith said. "Tiger-Sul has been a success, not just within H.J. Baker, but globally as we strive to find new ways of serving our customers."
Key highlights since the acquisition of Tiger-Sul in 2005 include:

2008 Licensed Technology to Chemical Initiative in South Africa to Construct a sulphur bentonite plant in Durban, South Africa to produce Tiger-Sul brands for Africa.
2008 Tiger-Sul expands into California and builds state of the art facility in Stockton.
2009 Tiger-Sul offers organic sulphur and organic sulphur based micronutrients options for organic growers and is listed with OMRI
2010 Tiger-Sul becomes available in Australia through license agreement with AGROW of North Sydney, Australia
2010 H.J. Baker makes Tiger-Sul product line available in Brazil and launches Tiger-Sul University globally to provide ongoing education on agronomics and economics of micronutrients
2012 TIGER® Boron 2% is launched as first ever product to combine sulphur and boron for greater soil distribution and absorption
2013 Tiger-Sul purchases and makes major upgrades to sulphur-processing facility in Irricana, Alberta Canada to increase product supply and R&D capabilities
2014 Relocation of Calgary plant to Irricana and major upgrades to Irricana, Alberta Canada facility to address Tiger-Sul product demand and continued growth
2014 Tiger-Sul launches TIGER® Magnesium 15%, setting new industry standard for extended release benefits for all crop types. H.J. Baker makes major upgrades to Atmore, Alabama plant to meet increased demand for Tiger-Sul products and announces grand opening of Tiger-Sul Ace Lianyungang Sulphur Bentonite Plant in China
2015 H.J. Baker launches new sulphur bentonite product TIGER XP™ with proprietary activator that sets new industry standard for release rates and product performance.
The anniversary was celebrated with a catered luncheon for employees at all three H.J. Baker Tiger-Sul facilities including Irricana, Alberta (Canada), Atmore, Alabama (USA) and Stockton, California (USA).
"We are very proud of what we have achieved in a decade and it is the commitment culture of our company that is responsible for growing the Tiger-Sul product line," Don Cherry, President of H.J. Baker's Crop Performance Division said. "I want to thank everyone at Tiger-Sul who stayed on during the transition and helped Tiger-Sul grow and become so successful."
H.J. Baker has been a global manufacturer and supplier of agricultural goods and services for 165 years. H.J. Baker has built relationships that last decades, and continues to invest in innovative products, the environment and the community. The company's strategically located processing plants, offices and warehouses create a super-efficient pipeline for the vital commodities and products that it sources, manufactures and markets. H.J. Baker is headquartered in Westport, Connecticut, U.S.
Tiger-Sul Products is a wholly-owned subsidiary of H.J. Baker & Bro., Inc., which is based in Westport, Conn. Tiger-Sul Products is a global leader in Sulphur Bentonite, Sulphur Bentonite Micronutrients technology, and other well-established fertilizer products with more than 40 years of operational excellence. TIGER®, TIGER® 90CR and TIGER® MICRONUTRIENTS are registered trademarks of Tiger-Sul Products in the United States, Canada and other countries.
For more information on H.J. Baker visit hjbaker.com and connect on social media on Facebook and Twitter.