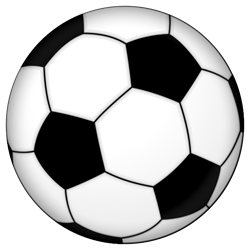 Charlotte, NC (PRWEB) May 19, 2015
Ticket Down is a reputable source of authentic tickets for the 2015 CONCACAF Gold Cup matches which will be held at the Bank of America Stadium in Charlotte. The four teams which will be participating in Charlotte include Mexico, Trinidad and Tobago, Cuba and Guatemala.
The 2015 CONCACAF Gold Cup is the 13th time the tournament has been held and will pit 12 of the best teams in the region against one another. There are three groups of four teams that will compete for the right to possibly qualify for the Confederations Cup. Some of the biggest and most popular venues in North American sports will be used during the tournament including the three venues used for Group C: Soldier Field, University of Phoenix Stadium, and Bank of America Stadium. Bank of America Stadium will be used for two matches on July 15th, first with Cuba vs. Guatemala and Mexico vs. Trinidad and Tobago.
The four teams that will be competing in the round robin portion of this tournament at Bank of America Stadium are coming in ranked as high as 22nd (Mexico) best team in the world according to the latest FIFA/ Coca Cola world rankings and as worse as 109th (Cuba) best team in the world. In between, Trinidad and Tobago (65th best) and Guatemala (90th best) will also compete at the venue.
The match between Cuba and Mexico will be one that will bring fans from both countries to Bank of America Stadium. The Cuban national soccer team was the first Caribbean team to ever make the World Cup, which they achieved in 1938, and while they have never qualified for the tournament ever since, they have won the 2012 Caribbean Cup, as well as earning second place finishes in 1996, 1999, and 2005.
Mexico is always regarded as one of the best teams in the world and has a remarkable roster that should help them be serious contenders for the CONCACAF Gold Cup. If they were to win the Cup they would advance to a match against the United States and the winner would earn a spot in the Confederations Cup.
The Trinidad and Tobago national soccer team hasn't fared extremely well in international soccer tournaments, but they earned their right to compete in this tournament. They have a solid mixture of youth and veteran players that will look to give them an edge in this group and advance to the knockout stages.
Guatemala is a team that has also struggled in major tournaments and will look to improve on their best finish in a CONCACAF Gold Cup, which was fourth place in 1996, when they finish off their group stage action against Trinidad and Tobago.
Bank of America Field is the home of the Carolina Panthers from the National Football League. The venue originally opened its doors in 1996 and has been home of the Panthers ever since when they were still only in their second season. The venue has a seating capacity of close to 75,000 fans each Sunday when the Panthers take the field and when these four international teams compete here, there will be thousands of fans that will be witness to exciting soccer action.
About TicketDown.com:
Ticket Down delivers tickets to sold out concerts and events worldwide when no one else can, and they do so at discounted prices. This popular ticket exchange also has authentic Mexico vs. Trinidad and Tobago & Cuba vs. Guatemala tickets in conjunction with the 2015 CONCACAF tournament.
Note: Ticket Down is not associated with any soccer teams or venues mentioned in this release. The names that are used in this release are purely for descriptive purposes. We are not affiliated with nor do we endorse any professional soccer teams or venues in this release.
Check out our discount codes online for all upcoming events. Ticket Down has low overheads which allow this well-known ticket site to keep prices competitive.