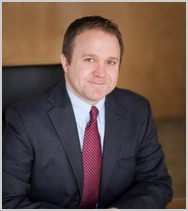 The most massive fraud in American history.
Chicago, Illinois (PRWEB) June 18, 2015
With a strong background in economics, Mr. Bell received his J.D. from the University of Virginia School of Law in 2006, where he was on the editorial board of the Virginia Law Review. Since graduating from law school, Mr. Bell's practice has focused on complex civil litigation in the areas of securities, antitrust, consumer class action, and commercial/contract disputes at the trial and appellate levels in both state and federal courts. Highlights of Mr. Bell's career prior to joining Korein Tillery include representing a manufacturing client in a successful federal jury trial to recover millions of dollars in costs of a product recall from a supplier who provided defective parts; obtaining a successful settlement on behalf of a class of funeral home directors against their investment advisors related to losses incurred by pre-need funeral trusts; and, defending a manufacturing client against Sherman Act, Clayton Act, and Lanham Act claims brought by a competitor alleging the manufacturer engaged in anticompetitive bundling and exclusive contracts. Mr. Bell has also authored articles on e-discovery matters for the Uniform Commercial Code Law Journal.
At Korein Tillery, Mr. Bell represents clients in securities, consumer, commercial and antitrust litigation.
Korein Tillery is an AV-rated, award-winning law firm with offices in St. Louis and Chicago that has recovered billions of dollars in verdicts and settlements in a variety of cases across the country involving pension funds, insurance, securities, antitrust, telecommunications, pharmaceuticals, environmental contamination, tobacco, computer technology, and consumer fraud. The firm has gained a national reputation for aggressively and successfully pursuing a wide variety of complex cases on behalf of its clients. Korein Tillery was named by the National Law Journal to its "Plaintiffs' Hot List" in 2003, 2004, 2007, 2008, 2011, 2012, and 2013 as one of the nation's top plaintiffs' law firms in all specialties. In 2014, the Nation Law Journal named Korein Tillery to its inaugural list of America's "Elite Trial Lawyers." More information is available at http://www.koreintillery.com.