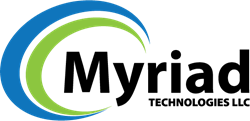 Los Angels, California (PRWEB) May 20, 2015
Myriad Technologies, LLC., a premier provider of ESI Consulting, Computer Forensic Collections, ESI Processing & Production, ESI Online Review & Hosting services that ensures optimal legal case management, announced today that is has acquired Summit Co-Locate, Inc. – an enterprise-class data center provider in Los Angeles. Myriad Technologies will also be taking over operations of Summit Watch 24; a 24hour network/security monitoring service.
Myriad's clients will have immediate access to expansive fiber, transport and IP network assets to support a broad range of connectivity options for colocation and cloud deployments in hosting, document review, storage and monitoring.
"The acquisition of Summit Co-Locate and its data center space will further enhance our service offering to the legal community," said Charles Adams, CEO of Myriad Technologies. "We will now be able to offer rich connectivity solutions to the clients we serve while addressing increasing demand for colocation and SaaS solutions within Southern California."
Details of the transaction have not been released.
About Myriad Technologies
Based in Los Angeles, CA., Myriad Technologies, LLC. is a comprehensive document and eDiscovery solutions provider serving law firms, corporations and government agencies. Myriad Technologies consultative approach leverages proven technology, professional resources, and optimized workflows to provide our customers a competitive advantage with maximum value.