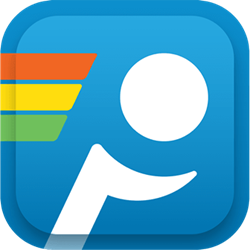 Hundreds of tweaks, upgrades, and bug fixes went into the new PingPlotter, and the result is a better tool for network troubleshooters of all abilities.
Boise, Idaho (PRWEB) May 20, 2015
In an increasingly connected world, network problems impede the flow of information every day. The technical nature of network troubleshooting prevents many from attempting the endeavor, but PingPlotter helps the process with intuitive graphs, customizable alerts, and industrial strength features. The tool graphs network performance at every point between the user's computer and a poorly performing service to help pinpoint the source of connection bottlenecks. Pingman Tools released a new PingPlotter version in April 2015, and the product improves network troubleshooting for both novice and experienced users.
PingPlotter v4 includes new capabilities like IPv6 support and REST alert events plus several tools for working with large target lists. The multi-target toolbox has grown to let users group targets, hide unneeded tabs, and use multi-select to manipulate targets simultaneously. Simplified controls in the redesigned interface help new users learn the software faster, and underlying technology upgrades like a rebuilt TCP trace engine and unicode characters deliver faster, more reliable troubleshooting experiences.
In addition to PingPlotter's latest version, Pingman Tools is working on extending PingPlotter beyond its current Windows platform. First on the list is a version for iPhone and iPad - PingPlotter Mobile. The app recently entered its first round of beta testing and versions for additional mobile and desktop operating systems are in development. News about PingPlotter Mobile is available on http://www.pingplotter.com along with thirty day PingPlotter v4 trials and other Pingman Tools announcements.
Since 1998, Pingman Tools has made network troubleshooting suck less by providing tools and processes that make monitoring and troubleshooting networks easier. Pingman Tools, and its products PingPlotter and MultiPing, have been successfully employed by a wide range of users including casual surfers, hardcore gamers, chronic "out of thin air" World of Tanks spawnees, VoIP talkers, stock traders, internet rookies and serious IT pros.