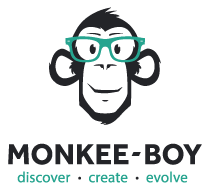 Through extensive strategy and planning we were able to identify key experiences at the museum that would translate well on the web.
Austin, TX (PRWEB) May 28, 2015
The Bob Bullock Texas State History Museum (TSHM) has won the 2015 American Alliance of Museums (AAM) Muse Gold Award for best "Online Presence," beating out such museum stalwarts as the Indianapolis Museum of Art (Silver) and the Smithsonian National Air and Space Museum (Bronze). The award goes to a website, digital collection, online database or exhibition that demonstrates an "effective use of multiple media formats, innovative ways of complementing physical exhibitions" and provides "surrogates for physical experiences," in an online setting.
Austin, Texas-based Monkee-Boy Web Design worked with the museum staff to redesign and launch the website (http://www.thestoryoftexas.com) earlier this year. The project focused on building a digital experience as valuable as a trip to the museum itself. On the new website, Texans—and anyone interested in Texas history—can enjoy and interact with the museum's artifacts and exhibitions no matter where they live. Highlights of the project include:
1) An online artifact gallery designed for educators, researchers and casual history buffs.
2) An immersive digital reproduction of the famous terrazzo mosaic from the museum lobby.
3) An interactive map that brings together stories from around the state and artifacts from the museum to tell a more complete history of Texas.
4) A custom content management system that enables non-technical users to easily build interactive digital exhibitions.
Said Monkee-Boy Creative Director Nikki Clark, "interpreting physical spaces for the screen is a unique challenge in web design, but through extensive strategy and planning we were able to identify key experiences at the museum that would translate well on the web."
Additionally, to ensure that the new TSHM website does the work of transporting the physical museum to all of the people of Texas, the web team designed and developed the project in accordance with high accessibility standards set forth by the State of Texas and the Children's Online Privacy Protection Act (COPPA). The new website can be viewed and used effectively by visitors with visual impairments, hearing impairments, motor/mobility difficulties, and other disabilities that make using the web a challenge, as well as by students of all ages.
Hosted annually by AAM, The Media and Technology Muse Awards recognize achievements in Galleries, Libraries, Archives and Museums (GLAM) media. 2015 marked the 26th award show and took place in Atlanta, Georgia on April 29th. The AAM supports over 21,000 museums and organizations.
"It's rewarding to see all of the team's research, planning, and execution pay off with not only great results, but also an accolade as prestigious as the MUSE Award," said Monkee-Boy CEO Aaron Bramwell. "We are thrilled to be part of the Bullock's digital team."
About Monkee-Boy Web Design
Founded in 1998 by Aaron Bramwell, Monkee-Boy Web Design, Inc. is one of Austin's most loved full-service web, mobile, and digital marketing agencies. Monkee-Boy has worked with numerous businesses and organizations, including ABC Home and Commercial Services, the Austin Chamber of Commerce, and the Bullock Texas State History Museum. For more information, contact webmaster@monkee-boy.com or call 512-335-2221.
About the Bullock Museum
The Bullock Texas State History Museum in downtown Austin tells the unfolding story of the history, culture and people of Texas. The museum includes three floors of exhibitions, an IMAX® theater a 4D special-effects theater, a café, and a museum store. The Museum collaborates with more than 700 museums, libraries, archives and individuals to display original historical artifacts and produce exhibitions that illuminate and celebrate Texas history and culture. Named for the state's 38th Lieutenant Governor, Bob Bullock, who worked to establish the museum, the iconic building is located at 1800 N. Congress Avenue. For more, visit TheStoryofTexas.com or call (512) 936-8746.