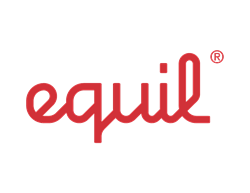 Belmont, Calif. (PRWEB) May 21, 2015
Luidia Inc. and Microsoft Corp. announced today the integration of Equil products—Smartmarker and Smartpen — with Microsoft OneNote.
Microsoft Office is the largest office software used in businesses today. The integration of Equil will maximize operational efficiency for users. Physically created content will be easily synced into OneNote, allowing incorporation into office suite.
With the increasing number of remote colleagues and the constant need for virtual communication, people are looking for simplicity when it comes to global collaboration. Equil Smartmarker and Smartpen provide a simple solution to digitize analog content from whiteboards and paper. Notes are automatically saved to OneNote, users are then able to edit and share notes externally.
Equil products are the only hardware devices joining the OneNote partner ecosystem today. Currently, this integration is available on devices with Windows 7, 8, XP or Vista. Equil Smartmarker and Smartpen are available for purchase at http://www.myequil.com and at distribution partners. Visit http://www.onenote.com/download to download Microsoft OneNote.
Luidia, Inc., located in Belmont, CA, is a leader in digital capture products and solutions. Founded in 2003 and reincorporated in 2013, Luidia has over 100 interactive technology and digital capture patents. Luidia serves customers worldwide eBeam and Equil product lines for business, education and consumer markets worldwide.