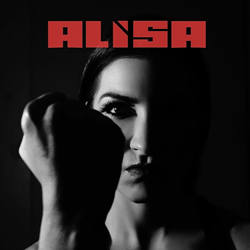 Hello my name is Alisa Apps. I'm a killer on the mic and a murderer in the ring.
Las Vegas, Nevada (PRWEB) May 20, 2015
Singer/boxer Alisa Apps' debut release takes on fake music, fake celebrities and a fake industry.
Singer/songwriter Alisa Apps is literally no stranger to a fight. She's just as comfortable belting out her music as she is belting out uppercuts — and like a prizefighter calling chumps, Apps is declaring war on performers manufactured by the entertainment industry.
In her own words: "Hello my name is Alisa Apps. I'm a killer on the mic and a murderer in the ring."
Apps feels there's a need around the world for attitude, b*lls and honesty in music. She believes music fans around the world are ready to move on from planted celebrity gossip about breakups, outfits and other, hollow attempts at marketing a facade.
"The music industry's going to hell," she said.
With a top 10 hit list of pop stars, Apps is ready to take on pop stars "vocally, lyrically and physically."
"There is so much pent-up emotion, a groundswell of people around the world who want these inflated popstars taken down," she added. "I've never heard of such a demand but 100 percent of the people I meet and sing to want me to beat these singers and knock them out in competition."
The videos of Apps and her audience naming names are the leading edge of a movement against manufactured, artificial dance-pop "artists". In addition, music fans she's met have had it with "tabloid stars" - and that the leading edge of those fed-up fans probably includes you, as well.
Over 40,000 Facebook users have liked her page and fellow fighters have praised Apps' tracks:

"Who wrote that song ('Turn It Up Loud')? Great song!" – Manny Pacquiao, Professional boxer, eight-division world champion
"(Alisa) might be a woman Ali. She talks it and I love it." – Zab Judah, professional boxer, five world titles
Apps is putting up, not shutting up, and is preparing to release a full length and self-funded album of original songs that cuts across genres of honest music hardened by the street from truthful vengeance. Apps will showcase material from her debut album in Las Vegas and Los Angeles in early July as well as announce plans for her national media tour.
In addition, she's been training with the world's best boxers — including Floyd Mayweather and Roy Jones Jr. — and said, "I'm a badass. I have everything going for me, except the support of a few key people. That's the last thing on my list. But there's going to be a twist. I won't say anything more, but it will take off like a g*ddamn rocket. I will win by wearing everyone down. I never give up and the opposition will slowly begin to fade away."
She added: "I'm coming in like a bulldozer. I'm causing havoc. I'm going to scare people because I'm disruptive. It's called disruptive innovation. I'm challenging people because I want to be the best and challenge the best. But the people who are there aren't the best. I'm the best and I'm coming in and taking it."
—
About Alisa Apps:
Alisa Apps is ready to tear up the stage and the ring with her music and her combos. The purpose of the singer, songwriter, athlete and producer is to to become music's undisputed No. 1 attraction. Apps dedicates herself to creating honest, personal lyrics and is ready to fight for making the music count again. She's fighting with her lyrics and music to give fans the music they deserve.
For more information, visit her website, Instagram, Facebook page, follow her on Twitter or check out the explicit cut of her promo video "Badass".