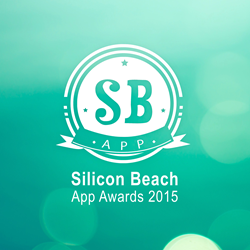 We want to encourage and increase participation with beginning coders
Santa Monica, CA (PRWEB) May 21, 2015
A startup called the Silicon Beach App Awards is launching today. Aimed at independent mobile developers, the contest promises to help alleviate a headache every app publisher must endure: app discovery.
With thousands of mobile apps being published every month and some paying millions on marketing alone, app discovery can be a developer's biggest challenge.
The idea behind the startup, explains co-founder Matthew Deuschle, is to honor great apps while assisting developers with app discovery. "We're particularly interested in helping apps that are from small, independent developers who've put their hearts into creating something great," says Deuschle.
That's a different approach than most app awards which tend to recognize larger, more established applications.
About Silicon Beach App Awards
The competition will take place four times a year. With 32 award-winning categories, including a few compelling groups, such as "Best Value", "Best Icon", and "Most Benevolent", the contest is sure to appeal to any developer seeking recognition. Apps are judged by committee using a standardized grading scale based on the app's idea, design, function, and feel.
Developers who nominate their app via SBAppAwards.com will receive a complimentary T-shirt, app analysis, and a commemorative medal. Winners receive an award-winning badge, a certificate, and mention in a national press release.
Prodigy Award
In addition to honoring great apps, the startup has a mission to inspire students to solve problems through mobile applications. "We want to encourage and increase participation with beginning coders," explains Deuschle. As a result, the team created the youth-inspired "Prodigy Award." Any developer, aged 11 to 17, can submit their app for free for a chance to win.
"Winning an award can be one of the most successful and cost effective tools a business can use for promotion," says Deuschle. "While the entertainment and advertising industries have their awards, we believe the time is right to give the mobile industry the same recognition."
The startup is a team of developers and designers based in Santa Monica, CA. Developers can nominate their iOS, Android, or Windows apps now via SBAppAwards.com. The nomination deadline for the Summer 2015 competition is June 15, 2015.
Contact
press(at)sbappawards(dot)com