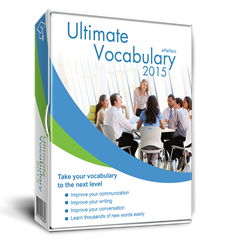 ...women are powerful human beings that often forget their potential for success, influence, and joy.
New York City, NY (PRWEB) May 25, 2015
eReflect, designer of word power program Ultimate Vocabulary™, shares an inspirational video by Soul Pancake on the ten messages every woman should know. The video is a project done in collaboration with Darling Magazine and Natalie Patterson, and it's the final video in a series of empowering mini videos on conversations centered on things women care about and are troubled with on a daily basis. One of the inspirational messages shared by Natalie Patterson in this video is the importance of a woman being able to take in a compliment and believe in her value and uniqueness:
"Oh, they will stop and stare. You most divine creature with unapologetic skin and fearless features, learn to take a compliment, settle into being in the centre of things."
On the matter of romance and love, Natalie Patterson says women shouldn't be with people that ask them to change and become someone they believe is ideal for them. "Your existence should be enough," she says. She also speaks of the value of true friendship and that great friends telling harsh truths are to be listened to and not discarded as being mean or envious.
Ultimate Vocabulary™, a program that helps people enhance vocabulary efficiency through a wide range of activities and vocabulary games, believes women are powerful human beings that often forget their potential for success, influence, and joy. Sometimes this happens because they don't have the words they need to deal with issues they're troubled with, whether these stem from sexism, discrimination, or any other bias toward them. That is why campaigns that are as empowering as the one by Soul Pancake are to be celebrated and more widely shared so that more women realize the power and value they already possess, but fear to express due to the concern that others will laugh at them or get angry with them.
In her inspirational video, Natalie Patterson (in collaboration with Darling Magazine and Soul Pancake) delivers an exquisitely powerful message to women around the world, reminding them that the power to change their lives and choose joy is within them.
***********
For more information on how you can benefit from Ultimate Vocabulary, please visit its official website, http://www.ultimatevocabulary.com.
About Ultimate Vocabulary™
Ultimate Vocabulary provides a proven and powerful platform, built to improve anyone's vocabulary.
The interactive self-improvement system provides more learning tools than any other program on the market, as well as more information on words.
The Ultimate Vocabulary software provides each and every user with a personal computer tutor. Providing a step-by-step guide to learning a powerful vocabulary, Ultimate Vocabulary is the learning tool everyone can benefit from.
Of course, the software is also backed by eReflect's iron-clad money back guarantee.