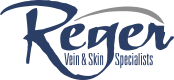 We look at this as a health maintenance procedure -- not just an aesthetic change. By removing some of the most damaged cells, you are helping repair sun damage and reducing lifelong risks of skin-related illnesses.
The Woodlands, TX (PRWEB) May 21, 2015
As now is the best time of the year to do so, Reger Vein & Skin Specialists are currently encouraging their customers and clients to take advantage of the photofacial treatment to keep one's skin looking healthy, youthful and beautiful.
Dr. Gregg Reger, MD, says the photofacial procedure, or Intense Pulsed Light (IPL) treatment, can correct a number of issues one may have with their skin's appearance, from sun damage to spider veins and dark spots, as well as redness and leathery appearance.
"The clinic has been offering this procedure for over 10 years now, and we continue to use the most innovative technologies available for this treatment," Dr. Reger explains. "Every patient's skin concern is unique and requires a different strategy and approach to making the skin appear more youthful. For example, if someone has more redness, then we can adjust the pulsed light to cover the red better. If it's more freckled, we can adjust the light accordingly."
Dr. Reger says now is the perfect time to undergo an IPL treatment because it gives patients a clear complexion just in time for the summer months. It is also a great alternative for those who still don't use sunscreen on a regular basis and can even remove fine hairs.
The IPL procedure is only available at select private practices and specialized clinics, such as Reger Vein & Skin Specialists. The treatment is quick, convenient and virtually pain-free, says Dr. Reger.
"Many people call the IPL treatment the 'lunch hour procedure' because it's so quick," he explains. "You can walk into the clinic, have the procedure done, and walk out five minutes later with no downtime. We use an anesthetic cream for facial IPL treatments to make our patients more comfortable; for other parts of the body, this numbing cream isn't required."
Over the last few years, Reger Vein & Skin Specialists has seen an upswing in demand for its IPL treatment, an increase Dr. Reger attributes to increased awareness about sun damage.
"Because sun damage is such a common condition -- especially in Texas where there is intense sunlight -- there is now more sun awareness and better use of sunscreen," he says. "As such, we've been seeing more people come in to correct skin issues they've had for years."
Dr. Reger says the photofacial treatment has become the centerpiece of what his clinic offers, due to the procedure's numerous benefits -- both in terms of health and aesthetics.
""[IPL] is one of the core things that we do," Dr. Reger says. "We're a vein and laser center, so it falls within our scope of practice. We look at this as a health maintenance procedure -- not just an aesthetic change. By removing some of the most damaged cells, you are helping repair sun damage and reducing lifelong risks of skin-related illnesses."
About Reger Vein & Skin Specialists
Reger Vein & Skin Specialists offer a wide variety of medical spa services using the most advanced technologies available. Their services include laser hair removal, vein treatments, injectables, Juvederm, acne treatments, skin tightening, and more. To learn more, visit http://www.veinandlaser.org