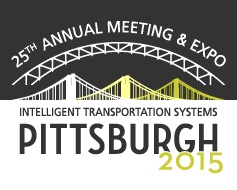 Rockaway, New Jersey (PRWEB) May 20, 2015
Activu Corporation will demonstrate its proven approach to video wall and collaboration solutions for traffic management center (TMC) control rooms at the 2015 ITS America Annual Meeting & Expo, June 1-2 in Pittsburgh.
In Booth 801, Activu will demonstrate its intelligent visualization and collaboration software that delivers effective decision support and collaboration inside of, and beyond, the control room of the TMC. Activu's IP-network, software-based systems enable TMCs to monitor and manage all aspects of a traffic system by delivering real-time visual information, audio and streaming video when and where it is needed for improved decision-making.
Tailored to meet the operational needs of traffic management centers, Activu's control room visualization and collaboration software allows users to share visual information across a network, regardless of the location, on any type of screen, from a control room video wall or workstation to a laptop or mobile device. Users are provided with a wealth of dynamic information, allowing them to obtain a complete operational picture, effectively share critical information, anticipate problems due to congestion and plan appropriately to minimize issues and delays.
Attendees will also have the opportunity to view Activu's mobility capabilities, which allow users to connect wirelessly and securely from the field, using their smartphone or tablet. Field personnel can stream real-time, high-definition video and send captured photos and videos to the control room while also being able to view visual information from the control room on their mobile devices.
About Activu
An ever-increasing number of vehicles on the road have brought increased challenges, in the form of congestion and incidents, to traffic management centers. Camera feeds, mapping applications, road conditions, weather information systems and other ITS technology create large amounts of visual information 24/7 that operators need in order to monitor and manage traffic flows, quickly resolve traffic incidents, and promptly respond to emergencies. Activu makes organizing, displaying and sharing disparate sources of visual information an intuitive and highly effective activity. Our solution provides users access to the right information, when they need it, where they need it. Wherever the decision maker is located, and whatever device they are using, the information needed for critical decisions is available to them. Activu's event-driven visualization provides when an event meets certain parameters, visual information concerning the triggering event is automatically displayed, enabling faster and better decision-making. Activu provides fluid, effective decision support and collaboration solutions tailored to meet an organization's operational needs. For additional information, visit http://www.activu.com