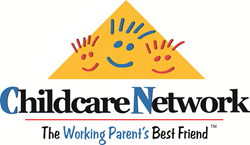 Columbus, GA (PRWEB) May 21, 2015
Childcare Network, a leading provider of early care, preschool, and school-aged programs, announced the acquisition of four child care centers from Creation Kingdom effective May 8, 2015. The acquired schools are located in the Lexington and Georgetown, Kentucky markets.
Jim Thompson, the owner of Creation Kingdom stated, "Selling something you created is always difficult. But during the process, I have come to know Childcare Network and their people. They will bring unmatched quality in child care and early education to Lexington and Georgetown."
"Creation Kingdom represented an opportunity to acquire highly respected schools in a growing market. Lexington's favorable demographics and expanding economy that continues to outperform most of the other largest 150 markets in the US attracted us to this opportunity." stated Bob Moffett, Chief Development Officer for Childcare Network. After a brief transition period, the schools will be rebranded to Childcare Network. In addition, the Company will introduce its proprietary curriculum, High Reach Learning, to further enhance the learning environment.
About Childcare Network
Childcare Network was founded in 1988 in Columbus, Georgia, with the initial acquisition of just two schools. Since that time, the Company has continued to expand through its consistent and disciplined acquisition program. Today, Childcare Network is the fourth largest private child care provider in the US consisting of 211 schools in 11 states with an enrollment of over 27,000 children. Childcare Network's schools are entirely community based, freestanding locations that operate five days a week throughout the year. The Company is committed to providing high quality services at an affordable price. The Company's educational programs are individualized to every age, with planned activities that combine learning and fun with an appropriate mix of teacher lead and child directed activities. For more information on Childcare Network, visit http://www.childcarenetwork.com