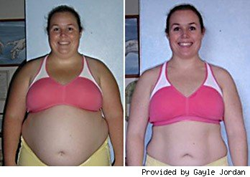 Diet Doc's new diabetic diet plans help patients take control of their health, reduce blood sugar levels and lose dangerous excess fat.
Los Angeles, CA (PRWEB) May 21, 2015
While there are a number of reasons why people develop diabetes that are beyond their control, carrying excess fat is a known risk that can be overcome with lifestyle changes. It is important for those who are diagnosed as pre-diabetic and, even for those who are not diagnosed with diabetes, to understand the importance of the changes that are necessary to discourage the development of a number of weight-related diseases.
It is well known that carrying excess abdominal fat can interfere with the body's ability to produce insulin, the leading cause of diabetes. The more excess fat – the greater the risk. Fortunately, Diet Doc has created diabetic diet plans that focus on helping their patients take control of their health, improve and stabilize blood sugar levels for their diabetic patients and reduce the diabetes diagnosis risk for those who may be teetering on the edge of full-blown diabetes.
At Diet Doc, new patients will learn that living with diabetes or pre-diabetes does not have to leave them feeling hungry or deprived. Patients will work closely with nutritional experts who understand how to balance healthy food choices that leave them feeling full and satisfied while eliminating uncontrollable urges to reach for unhealthy, high carbohydrate foods. By simply calling the company or visiting dietdoc.com, new patients can complete an initial health questionnaire and schedule a Diet Doc doctor consultation from the comfort of their own home. During the consultation, the entire system will be reviewed and evaluated before recommendations are made for meal and snack plans and diet products that will work flawlessly to stabilize blood sugar levels while generating safe and fast weight loss without contraindications with other prescription medications or medical conditions. While all diabetic patients will benefit from Diet Doc's deliciously structured meal and snack plans, many will qualify to accelerate weight loss with pure, prescription hormone diet treatments, proprietary diet pills and powerful fat burners. Many patients will be prescribed Chromium Picolinate which works to stabilize blood sugar levels and assist insulin in the biochemical regulation of fat.
The experts at Diet Doc support and guide each patient throughout their journey toward better health through safe and fast weight loss. They work closely with each patient to teach them how and why the body responds to specific foods, they monitor progress and comfort level through scheduled weekly checkup calls and are available via phone or email to answer questions, offer suggestions or address any patient concerns.
Combining today's advanced science and modern medical understanding with their doctor-designed and medically supervised diabetic diet plans has enabled the company to become a leader in the weight loss industry and allowed them to help diabetic and pre-diabetic patients lose excess fat for long term improved health and longevity. By allowing patients to take control of their own health and become a part of their own weight loss solution, breaking bad habits and choosing healthier food options soon becomes routine.
Diabetic diet plans are tailored for those of all ages, genders, shapes and sizes and for those who are struggling to shed that final 10-20 pounds to those who must lose 100 pounds or more and, specifically, for those who want to stabilize blood sugar levels, lose excess weight and prevent diabetes. The professionals at Diet Doc encourage patients from any part of the country to call today to schedule a private and no-cost consultation.
About the Company:
Diet Doc Weight Loss is the nation's leader in medical, weight loss offering a full line of prescription medication, doctor, nurse and nutritional coaching support. For over a decade, Diet Doc has produced a sophisticated, doctor designed weight loss program that addresses each individual specific health need to promote fast, safe and long term weight loss.
Diet Doc Contact Information:
Providing care across the USA
Headquarters:
San Diego, CA
(888) 934-4451
Info(at)DietDoc(dot)info
http://www.dietdoc.com
Twitter: https://twitter.com/DietDocMedical
Facebook: DietDocMedicalWeightLoss
Linkedin: https://www.linkedin.com/company/diet-doc-weight-loss?trk=biz-brand-tree-co-logo