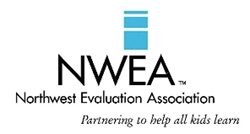 Denver, CO (PRWEB) May 20, 2015
Northwest Evaluation Association™ (NWEA™) and the Colorado League of Charter Schools announced today a new strategic partnership aimed at helping all students learn in charter schools across the state.
"Our collaboration with NWEA is an immense opportunity to help educators maximize the academic potential of every student," said Nora E. Flood, President of the Colorado League of Charter Schools. "Our partnership gives charter schools greater access to instructional tools such as the Measures of Academic Progress® (MAP®) interim assessment that will further support quality instruction and improve student learning."
The partnership provides resources including the MAP assessment, MAP® for Primary Grades (MPG®), Children's Progress Academic Assessment™ (CPAATM), MAP Science Assessments and Virtual Comparison Group data at discounted rates to League members. Educators and administrators will also benefit from discounted professional development and coaching services. For NWEA, the partnership additionally marks the organization's endorsement as a preferred service provider by the League.
"A key part of our mission is helping schools leverage data to accelerate academic growth," said Matt Chapman, President and CEO of NWEA. "We are proud to partner with the Colorado League of Charter Schools to better meet the needs of students in and beyond the classroom and we are excited to participate in a new collaboration that furthers teaching and learning."
Over the next year, NWEA and the Colorado League of Charter Schools will spearhead a series of events aimed at increasing assessment literacy and building the capacity of educators and administrators to utilize NWEA's tools. In addition to their annual fall MAP Users' conference, NWEA and the League will host a new winter Lunch 'n Learn event in January 2016. NWEA will also lead an educational topic presentation and serve as an exhibitor at the League's annual conference in February 2016.
MAP, NWEA's flagship product, is a computer adaptive interim assessment that provides immediate feedback to teachers about their students' learning and enables them to tailor instruction to individual needs. The assessment has been heralded nationally for its ability to pinpoint each student's strengths and weaknesses in relation to a goal-strand level.
###
About Northwest Evaluation Association
Founded by educators nearly 40 years ago, Northwest Evaluation Association™ (NWEA™) is a global not-for-profit educational services organization known for our flagship interim assessment, Measures of Academic Progress® (MAP®). More than 7,600 partners in U.S. schools, school districts, education agencies, and international schools trust us to offer pre-kindergarten through grade 12 assessments that accurately measure student growth and learning needs, professional development that fosters educators' ability to accelerate student learning, and research that supports assessment validity and data interpretation. To better inform instruction and maximize every learner's academic growth, educators currently use NWEA assessments with nearly eight million students. Learn more at nwea.org.
About the Colorado League of Charter Schools
The Colorado League of Charter Schools is a non-profit, membership organization dedicated to supporting the charter schools in the state. The League is committed to helping these schools reach higher levels of student performance and overall success by providing information and resources, including technical support, advocacy, public relations assistance, and much more. The League also provides guidance and technical assistance for developing charter school groups, such as charter application reviews and general start up support.
Currently there are 214 charter schools in Colorado serving over 101,000 students.