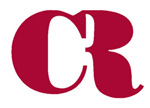 Upper Saddle River, NJ (PRWEB) May 20, 2015
Compensation Resources, Inc. (CRI) has extended the participation deadline for the 2015 Compensation Survey of Not-For Profit Organizations. The new deadline to complete the survey is June 5, 2015.
This survey, targeted to tax-exempt organizations, is designed to capture compensation data for 130 positions within a broad range of not-for-profit classifications. The survey also covers compensation and benefit practices including compensation administration, merit increases, turnover, and performance management practices.
CRI is inviting all not-for-profit organizations to take part in this survey. Results are scheduled to be published in August 2015; participants may purchase the survey at a nominal fee of $115, whereas non-participants may purchase the survey for $475.
To participate in this survey, please contact John T. Fuhrman, Compensation Analyst, at (201) 934-0505 x112. For more information regarding CRI's surveys or to view a sample of last year's results, visit the website at http://www.CompensationResources.com.
About Compensation Resources, Inc. (CRI): CRI provides compensation and human resource consulting services to mid and small cap public companies, private, family-owned, and closely held firms, as well as not-for-profit organizations. CRI specializes in executive compensation, sales compensation, pay-for-performance and incentive compensation, performance management programs, expert witness services, and custom surveys.
Contact: Diana D. Neelman, CCP
Principal, Executive Vice President
Compensation Resources, Inc.
877-934-0505 x105
ddn(at)compensationresources(dot)com
http://www.CompensationResources.com
###