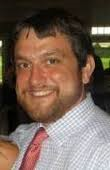 ...we believe Chris's background in community planning and economic development at the local and state levels will be a strong asset for the organization and help take GCEDC to the next level. - Mark LaClair
Plymouth, NH (PRWEB) May 21, 2015
The Grafton County Economic Development Council (GCEDC) names Chris Wellington as Chief Executive Officer. As CEO, Wellington will be responsible for the overall strategic direction of the organization, including the management of all loans, workforce programs, and oversight of two business incubators owned by GCEDC, the Dartmouth Regional Technology Center and the Enterprise Center at Plymouth State University. Wellington replaces Mark Scarano, who was appointed to co-chair the Northern Borders Regional Commission, a federal regional economic development organization that serves more than 30 counties in northern New Hampshire, Vermont and New York. Wellington began his new post on April 13th.
GCEDC is a 501(c)3 organization founded in 1997 and is one of ten recognized Regional Development Corporations in New Hampshire. GCEDC partners with municipalities and businesses throughout Grafton County to promote and support economic development projects and has several loan programs available to businesses to help retain and create jobs in the area.
"This is a very exciting time to be joining GCEDC and I look forward to working with the board of directors, county officials, business and community leaders and our many partners to move Grafton County forward", stated incoming GCEDC CEO, Chris Wellington. One of Wellington's first priorities will be to finalize a strategic plan which will identity the major issues facing Grafton County, such as workforce development and broadband accessibility. "GCEDC is well positioned to take a leading role in the county to help identify and address the major issues impacting our region and we believe Chris's background in community planning and economic development at the local and state levels will be a strong asset for the organization and help take GCEDC to the next level" stated Mark LaClair, GCEDC Board Chair.
Before joining GCEDC, Wellington worked for the New Hampshire Division of Economic Development as a Business Resource Specialist and the City of Manchester's Economic Development Office, where he led the city's business recruitment and marketing efforts. Chris received a Bachelor's Degree in Kinesiology and a Master's Degree in Public Administration from the University of New Hampshire. In 2014, the New Hampshire Union Leader recognized Wellington as a '40 Under Forty' award winner and in October, he received the Young Professional of the Year Award from the Manchester Young Professionals Network.
For more information on the Grafton County Economic Development Council please visit
http://www.graftoncountyedc.org.