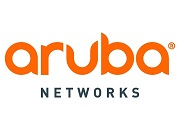 Hoffman Estates, Illinois (PRWEB) May 21, 2015
CIOsynergy, a provider of thought leading events, today announced Aruba Networks, an HP company, will participate at its upcoming event on May 28, 2015 at The Sofitel Chicago Water Tower.
"We are thrilled to have Aruba at CIOsynergy Chicago . As leading provider of next-generation network access solutions for the mobile enterprise Aruba's presence will provide event attendees with an additional layer of industry insights and thought leadership," says Patrick Mason, Director of Communications and Marketing at CIOsynergy.
CIOsynergy Chicago is an exclusive opportunity for leading local CIO and IT executives to network and brainstorm daily hurdles in an unparalleled learning environment while in the presence of Marc Randolph, veteran Silicon Valley entrepreneur and in 1996 founded the online movie and television streaming service Netflix. Marc was their founding CEO, and during his 8 years with the company he played a central role in their transformation from a tiny 10-person DVD-by-mail company into a worldwide enterprise with more than 50 million subscribers.
Although best known for starting Netflix, Marc's career as an entrepreneur actually spans more than four decades. He's been a founder of more than half a dozen other successful start-ups, a mentor to scores of early stage entrepreneurs, and an investor in numerous successful tech ventures (and an even larger number of unsuccessful ones). Most recently, Marc co-founded analytics software company Looker Data Sciences, and currently serves as an advisor to five other startups, serving variously as their mentor, CEO coach, and board member.
At CIOsynergy Chicago, a panel of leading CIOs, moderated by Scott Shuster, will share and explore how CIOs can be successful in their role. Mr. Shuster has led virtually every Business Week CEO, CFO, and CIO conference held since the founding of the magazine's events group more than 100 of the world's most prominent gathering of large company leaders and senior executives.
Open to Fortune 500s and mid-market enterprise, CIOsynergy events gathers senior executives from the office of the CIO, including Directors, VPs, Chief Architects, CTOs and CIOs.
For more information about or to participate in CIOsynergy Chicago, visit: http://CIOchicago.com/, or contact Araceli Delgado, Project Coordinator at aracelid(at)ciosynergy(dot)com or 1.847.278.2213 ext. 899.
About CIOsynergy
CIOsynergy provides a platform that brings together the thought leaders of IT through events that incorporate face-to-face meeting opportunities, panel discussions, think tanks, keynotes, and C-suite networking programs.
Previous events have attracted C-suite leaders from companies such as Wal-Mart, Salesforce, Home Depot, Bank of America, Forbes Media, Wells Fargo, Shell, Allstate, State Farm, Career Education Corp, Pepsi, Sara Lee, Kraft, BP, Loyola University, Kaiser Permanente, Mayo Clinic, and Walgreens.
The company operations nationwide and has previously partnered with sponsors such as IBM, 3com, VMware, Unisys, Hitachi, Oracle, SunGard, Dell, Google, Amazon, and HTC among 100's more.