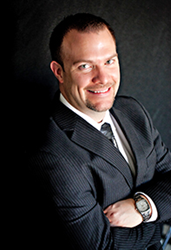 Fort Collins, CO (PRWEB) May 20, 2015
Five Star Professional is pleased to announce John Caesar, Country Financial, has been chosen as one of Denver's Five Star Home and Auto Insurance Professionals for 2015.
Five Star Professional partnered with 5280 Magazine to recognize a select group of Denver area home and auto insurance professionals who provide quality services to their clients. John Caesar is featured, along with other award winners, in a special section of the September issue.
"I want to thank my clients for nominating me for this prestigious award. At Country Financial, we strive to be the best provider of financial security in America and are committed to bringing the best products and service to our clients that we can. I specialize in home insurance, auto insurance, commercial policies, life insurance and financial planning. For additional information, visit my website at http://www.countryfinancial.com/john.caesar," John Caesar of Country Financial.
The Five Star Home and Auto Insurance Professional award program is conducted in more than 40 markets throughout North America. Professionals are measured using an objective, in-depth research methodology with significant focus on customer feedback and overall satisfaction.
"Offering a sense of security when it comes to one's home and other personal assets is invaluable. Being the first contact to recover from the unexpected is an extremely important job. Five Star Home and Auto Insurance Professionals are up to the challenge as evidenced by their high levels of client satisfaction," Dan Zdon, CEO, Five Star Professional.
John Caesar's Five Star award profile can be viewed here.
About the research process:
Now entering its 13th year, Five Star Professional conducts in-depth, market-specific research in more than 45 markets across the United States and Canada to identify premium service professionals.
Five Star Professional contacts thousands of homebuyers to identify candidates and measure their client satisfaction. Phone, mail and online respondents rate their insurance professional on criteria such as overall satisfaction and referability. Candidates are also evaluated on objective criteria including experience, production levels and disciplinary and complaint history.
Home and auto insurance professionals do not pay a fee to be considered or awarded. For more information, visit http://www.fivestarprofessional.com.