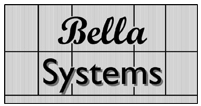 Chosen by Wood Products magazine as one of the Top 100 remodeling contractors.
Asbury Park, NJ (PRWEB) May 21, 2015
Bella Systems, custom closets and storage solution designers based in Monmouth County, New Jersey, have announced the opening of their third location. Bella Systems South Carolina will provide services to homeowners and businesses from their Landrum, South Carolina location.
Bella Systems was chosen by Wood Products magazine as one of the Top 100 remodeling contractors of 2014. The publication is widely followed in the construction and home building industry.
"Word of mouth and some great publicity continue to generate interest beyond our present locations in New Jersey and Philadelphia," says Joe Lonardo, founder and CEO of Bella Systems. "We hope to continue expansion along the East Coast, and we think our emphasis on excellent service to customers and prospective customers sets us apart from other custom closet companies."
Locally owned and operated by Scott Sullivan, Bella Systems South Carolina offers more than eighteen years' residential construction experience serving North and South Carolina communities.
"Bella Systems is a great fit for my first franchise," Sullivan notes. "I'm looking forward to offering highly specialized custom storage solutions, in a no pressure environment, to our fellow South Carolinians."
About Bella Systems
Bella Systems provides free quotes to prospective clients. This includes a visit by a design professional resulting in a 3D color rendering of the proposed custom closet or storage solution. Most installations can be completed within 1-2 days, depending on the size and complexity of the project. The results transform spaces while enhancing homes.
For more information on Bella Systems and its franchise opportunities visit them online at http://www.bella-systems.com or phone (732) 413-8722.