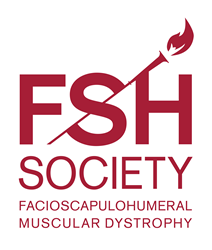 Boston, MA (PRWEB) May 21, 2015
The FSH Society, the Massachusetts-based charity that has transformed the science of the little-known and incurable disease, facioscapulohumeral muscular dystrophy (FSHD), has released two new public service announcements (PSAs) this month to support their ongoing #CureFSHD campaign.
Affecting an estimated 870,000 people worldwide, FSHD is one of the most common muscular dystrophies. The genetic disorder presents a lifelong progressive loss of skeletal muscles, typically attacking the muscles of the face (facio), shoulder blades (scapula), arms (humerus), trunk and legs, although it can progress to affect any skeletal muscle. Approximately one-quarter to one-third of patients end up in wheelchairs.
On May 24, the FSH Society will launch a match giving campaign at the 99th running of the Indianapolis 500 Mile Race at the Indianapolis Speedway with a new PSA. The 15-second PSA, which will air on a jumbotron to some 500,000 fans in attendance, features eye-catching portraits of FSHD patients and families and encourages fans to donate in support of finding a cure for FSHD. A generous benefactor will match the first $3,000 of donations to the Society during the Indy500 weekend.

Share the PSA today to help raise much needed money towards finding a cure:
Watch @FSHSociety #Indy500 #CureFSHD PSA today and donate to have your $ gift matched: [http://bit.ly/1AgEGvv
As part of its ongoing awareness campaign, #CureFSHD, the FSH Society has released a new 60-second PSA featuring portraits of FSHD patients from around the country paired with crucial little known facts about the disease. FSHD can make it hard to perform simple tasks such as drinking through a straw or whistling. Sharing these facts could help patients around the world get diagnosed and seek treatment.
Share the PSA today to spread awareness and change lives:
Watch and share @FSHSociety #CureFSHD PSA today to spread awareness and change lives: http://bit.ly/1JdoBsg
To find out more about supporting the FSH Society and the #CureFSHD campaign, go to FSHsociety.org/curefshd.
About the FSH Society
The FSH Society, founded in 1991 by two FSHD patients, is a world leader in combating muscular dystrophy. The non-profit has provided millions of dollars in seed grants to pioneering research worldwide, creating an international collaborative network of patients and researchers. The FSH Society seeks to serve as a source of information and support for all patients and families with FSHD; act as a driving force in the development of research directed towards treatments and ultimately a cure; and bring support to patients and research for FSHD through effective engagement of governmental and private sector organizations and entities. For six consecutive years, the Society has received the Charity Navigator's four-star rating, the highest distinction held by less than four percent of non-profit organizations in the country. The FSH Society offers a community of support, news and information for FSHD patients and families through its website at http://www.fshsociety.org. For more information about FSHD, please contact the Society at 781-301-6649.