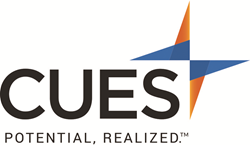 We place a significant focus on our culture at CUES and hubbub is the next step in connecting with our employees and their families.
Portland, Ore. (PRWEB) May 26, 2015
CUES (Credit Union Executives Society), an international membership association which provides talent development to credit union CEOs, directors and future leaders, will make "healthy a habit" for their employees to boost the bottom line. CUES chose hubbub health, a unique corporate wellness program that has helped dozens of credit unions across the country, to improve its overall employee health.
According to a 2014-2015 Staff Benefits Report from the Credit Union National Association (CUNA), only 15 percent of credit unions with assets of $5 million or more have programs that encourage good health practices. Further, studies show that Americans' inactivity often results in health risks that can affect their workplace performance, costing businesses more than $1 trillion annually in lost productivity.
Portland-based hubbub is helping credit unions improve workplace wellness. The mobile-ready health and well-being platform integrates with wearable fitness trackers like Fitbit and UP by Jawbone, and challenges users to exercise, eat better, practice financial wellness and make small positive lifestyle changes."
"One of the great utilities of mobile devices are their ability to be a fitness coach ... but it still takes something to pull it all together and for the CUES team, that solution is hubbub," says Dawn Poker, CUES' interim CEO/ SVP/Chief Sales & Member Relations Officer. "Not only can we be creative with our contests at a departmental or individual level but we can challenge some of our member credit unions who are using the application as well. We place a significant focus on our culture at CUES and hubbub is the next step in connecting with our employees and their families."
hubbub allows its users to invite their friends and family members to join for free because psychological studies have found that the exercise habits of the people in your life have a positive influence on your own fitness routine. Each person in this support circle of colleagues, friends and family members plays an important role in holding one another accountable for their goals.
"Not only have we changed the culture to be more proactive about overall health, we have seen a decrease in absenteeism, better employee engagement and our group's medical claims have diminished – directly impacting our bottom line," said Mark Zook, CEO of Maps Credit Union, which implemented hubbub one year ago.
According to client success stories, hubbub's competitive nature and custom incentives program are what keep employees engaged. The challenges address all aspects of a well-rounded healthy lifestyle including exercising, eating healthy and even maintaining a social life. Rewarding small lifestyle changes with positive reinforcement and incentives supports the science of behavior change, which results in the creation of healthy habits.
CUES looks forward to seeing positive changes in its employees' health in the coming months. The employer created its first employee wellness challenge in March 2015.
About CUES
CUES is a Madison, Wisconsin-based, independent, not-for-profit, international membership association for credit union executives. CUES' mission is to educate and develop credit union CEOs, directors and future leaders.
About hubbub health
There's a real science behind healthy behavior change that lasts. At hubbub, we've developed a customizable corporate wellness program that seamlessly uses technology, activity trackers, targeted incentives and game mechanics to turn things we all need to be doing—like drinking more water or taking the stairs—into motivating challenges that help people achieve a healthier lifestyle. hubbub is a member of Cambia Health Solutions, a total health solutions company headquartered in the Pacific Northwest.