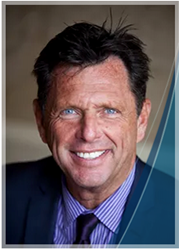 Dr. Wesp is highly respected across our industry and shares a strong passion for improving patient care and the patient and family experience.
RANCHO SANTA MARGARITA, CA (PRWEB) May 21, 2015
Jacobus Consulting, a consulting firm serving healthcare organizations nationwide, is pleased to announce that Dr. Clyde Wesp has joined the organization as Executive Clinical Strategist. Jacobus Consulting services merge expertise in clinical care delivery, revenue cycle improvement, and health information technology to assist hospitals and health systems achieve the triple aim of healthcare reform – improve the patient experience and population health, while controlling costs.
In the role of Executive Clinical Strategist, Dr. Wesp will be dedicated to helping clients improve the quality, safety, and efficiency of care with strategic guidance on clinical decision support, evidence-based medicine, electronic health information interoperability and optimization, and the improvement of operational and analytics processes to meet evolving healthcare demands. As the rising costs of healthcare remain a top priority for the industry, Jacobus has been a close partner and advisor to clients to help maximize their healthcare technology investments.
"Dr. Wesp is highly respected across our industry and shares a strong passion for improving patient care and the patient and family experience. His ability to blend clinical, IT, and healthcare operations, as well as his expertise in population health and analytics, fuels our strategy for growth and our desire to advance the triple aim of healthcare with our clients," said Sandra Jacobs, Founder and CEO at Jacobus Consulting. "We are thrilled to have him join Jacobus and provide our clients with his deep industry knowledge, expertise, and passion."
Dr. Wesp brings over 20 years of experience with him from the healthcare industry. Prior to joining Jacobus Consulting, Dr. Wesp served as Senior Vice President, Executive Clinical Strategist at Zynx Health where he led the development of clinical strategies using evidence-based clinical decision support tools and services for US hospitals and health systems. Dr. Wesp served in several roles throughout his career including Senior Vice President, Chief Medical Officer at St. Joseph Health, Medical Director of Best Practice at MemorialCare, Primary Care Pediatrician at Southern Orange County Pediatric Associates, and has been Adjunct Professor of the School of Policy Planning and Development at University of Southern California for over eight years.
About Jacobus Consulting
Jacobus Consulting is dedicated to advancing the mission of healthcare providers through strategic advisory and information technology professional services in support of the patient continuum of care, revenue cycle and the journey to value-based healthcare. Our insightful, adaptable professionals engage through systems expertise, process proficiency, and workforce transformation to ensure that healthcare providers realize continued excellence in patient care, optimized operations, and improved financial performance.