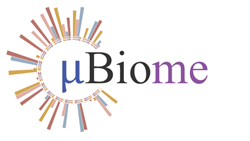 We hope to use the information we gather from IBD patients to learn more about the underlying causes of this disease and do important research to alleviate the suffering of the millions of IBD patients."
San Francisco, CA (PRWEB) May 21, 2015
uBiome, the leading startup focused on microbiome sequencing, has announced a partnership with PicnicHealth, a healthcare company that collects and consolidates medical records for patients. Participants diagnosed with Inflammatory Bowel Disease (IBD) will receive a complementary PicnicHealth account as well as a complementary uBiome research kit. Both companies were funded by Y Combinator in Summer 2014.
For more information on this partnership and how to become a participant, please visit ubiome.com/pages/PicnicHealth.
Through this partnership, uBiome aims to research the IBD-associated microbiome using well-validated clinical data. "uBiome is looking forward to this important partnership with PicnicHealth. We will use the information from this study to learn more about the underlying causes of this disease and do important research to alleviate the suffering of the millions of IBD patients," said Jessica Richman, co-founder and CEO of uBiome.
Inflammatory Bowel Disease currently affects millions of Americans and its cause is still largely unknown. IBD patients suffer from chronic inflammation of the digestive tract, which can lead to pain, diarrhea, fatigue, and other symptoms. Currently, treatment options include anti-inflammatory drugs, immune system suppressors, antibiotics, and in severe cases, surgery to remove the colon and rectum.
A growing body of research indicates a potential link between the microbial composition of the gut flora and IBD symptoms. Stable microbial populations of various bacteria within the intestine are associated with a healthy gut. When these populations are disturbed, IBD and other gut maladies can emerge. This initial disturbance can be linked to multiple factors including medications, diet, supplements and even the host immune system. uBiome aims to correlate these specific factors with gut microbial states.
PicnicHealth Co-founder Noga Leviner suffers from Crohn's disease herself and was inspired to start Picnic Health after struggling to keep track of her own health data. "Through this partnership, uBiome is giving hundreds of IBD patients the opportunity to start creating a single, aggregated medical chart. I can speak first hand to how much this will help other IBD patients focus on what's most important: our health. Not to mention that the data gathered through this strategic partnership will provide new insights into this disease," said Noga Leviner, co-founder and CEO of Picnic Health.
PicnicHealth customers typically pay $399 per year for a service which collects and manages their medical records in an easy to use format. uBiome customers typically pay $89 for a one-time gut sampling kit. Individuals joining the study will receive a free PicnicHealth for IBD account and a free uBiome kit. In return, they will allow use of clinically validated data in the research study. Patients will also receive access to their own microbiome and healthcare data.
About uBiome
uBiome (ubiome.com) was founded in 2012 to sequence the microbiome for researchers, clinicians, and the public. With the largest microbiome database in the world, uBiome uses microbial genomics to help patients benefit from new discoveries in scientific research. uBiome joined Y Combinator in Summer 2014 and raised a Series A from Andreessen Horowitz.
About Picnic Health
PicnicHealth (picnichealth.com/) helps patients with complex conditions manage their medical information by collecting records and images on a patient's behalf, securely maintaining an up-to-date digital medical chart, and coordinating sharing records with doctors and family members. Patients get a user-friendly interface to their care and doctors get the patient data they need to make the best care decisions.
About Y Combinator
Y Combinator (ycombinator.com) is the world's premier program for technology entrepreneurs. Founded in 2005, Y Combinator has backed numerous billion-dollar startups from the seed stage, including AirBNB, Dropbox, Stripe, and Zenefits. It has also helped dozens of startups have multimillion dollar exits.
If you would like more information about this topic, or to schedule an interview, call uBiome at +1 415-275-2461 or email CEO Jessica Richman at jessica(at)ubiome(dot)com
Contact: Jessica Richman, CEO
Cell: +1 415-275-2461
URL: http://ubiome.com/pages/PicnicHealth
Email: jessica(at)ubiome(dot)com