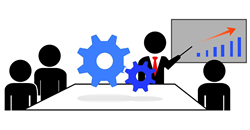 Thank you Veterans, and Veteran's families for all you've sacrificed for this country's freedom.
Denver, CO (PRWEB) May 21, 2015
A leading Denver SEO company, Eye To Ad Media is having a Memorial Day Weekend sales event on all web development and design services. This special promotion is to honor the war veterans that have sacrificed so much for this amazing country's freedom. During this limited time offer, the agency will build responsive websites for up to 20% off of regular prices. In addition, to say thank you, veterans qualify for an extra 5% off. These premium sites come standard with search engine optimization, call to actions and data forms. Business owners that want to learn about the best online advertising are encouraged to contact a media representative for an initial consultation, and take advantage of the savings offered.
Finding effective ways to advertise a business can be a challenge. Fortunately this unique agency can provide solutions catered to specific industries, budgets and desired lead volumes. Lead generation is one of the main purposes for having a good website. Once the visitor finds the site, it's essential to convert that visit into net profit. Sometimes it entails a searcher filling out a form, other times the POS system is integrated into the website itself. This cost effective form of marketing and lead management can help minimize overhead and man hours.
A website that attracts the right type of visitor, and guides the right type of action, can be incredibly profitable. Internet marketing is vast, and requires search engine optimization that's focused on converting the target audience. It's essential for a website to have viable traffic. For that reason this specialized ad agency is also offering discounted SEO services for this Memorial Day Weekend sale to all clients that purchase a website.
Knowing where to find the best web developers isn't always so cut and dry. Eye To Ad offers solutions for the entire marketing process. Clients will appreciate industry leading prices on domain registration, hosting, VPS, SSL certificates, E-mail, graphic design, video production, copywriting, corporate script writing and reputation management to name a few.
A brand is much more than a symbol. A brand can actually carry tremendous weight with consumers buying habits and decisions. It can be a symbol of trust and value. Brands can also get bad reputations and be a symbol that makes consumers avoid the products, or services all together. Eye To Ad Media can help build strong brands from logo conceptualization, to managing a brand's reputation, and defining company protocol to help ensure happy, repeat customers.
Internet advertising has made it possible for people to share information on a large scale. Customers share buying experiences. Many times these customers hold the very answers to missing protocols within any given organization. If the buying experience was so bad that it led to a poor online review, then there's a very good possibility it's due to underdeveloped infrastructure or bad customer service protocol. This reputation management company can help streamline internet reviews and create strategic action steps to repair negative reviews. Furthermore their sales training experts can develop corporate sales presentations designed to optimize for conversions. These customizable and powerful presentations integrate sales techniques like tie downs, price conditioning and trial closes.
When it comes to advertising a business well, there are many angles that need to be considered in depth. In this market place, technology is moving so quickly it's becoming more and more challenging to run an in-house marketing team that can compete with the effectiveness of an agency. The marketing packages offered integrate numerous advertising channels that work in conjunction with one another at the same time. Video traffic drives web traffic, web hits equal data form requests from prospective buyers. Marketing is a matter of input, equals output. This firm strives to maximize output for the highest quality of conversions possible and can create campaigns designed especially for any type of business or industry.
The trained advertising experts can help any size business optimize for conversions. Automated marketing is the future and can target prospects based on several key metrics. Clients can learn about easier ways to advertise a business by visiting https://www.EyeToAd.com or calling a representative from the number provided within this article. It's important to note, the agency offers services anywhere in the United States and Canada and conducts marketing to an international audience.
Contact:
Zach Wennstedt
sales(at)EyeToAd(dot)com
1-800-481-8638