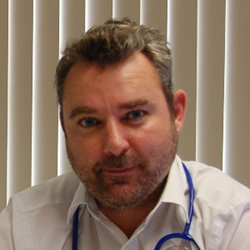 "Common summer issues that we see every year include hay fever and sunburn; both of which can strike early in the season, causing suffering that could be alleviated through sensible precautions and planning."
London (PRWEB UK) 21 May 2015
London-based healthcare company, The Smart Clinics, is encouraging Brits to 'Get Set for Summer' with a new campaign reminding everyone to remember to think about health in preparation for the sunnier weather and holidays.
The Smart Clinics' founder and Director, Dr David Smart MB ChB explains:
"After a winter indoors, the early days of summer can always catch many of us somewhat by surprise and many people suffer unnecessarily from being unprepared."
"Common summer issues that we see every year include hay fever and sunburn; both of which can strike early in the season, causing suffering that could be alleviated through sensible precautions and planning."
One in five people suffer from hay fever but recent data suggests that the number is likely to increase up to 33%, with millions more people afflicted by the allergy. Urban hay fever is also dramatically rising, with London now a hot spot for hay fever thanks to pollution in the city.
Dr Smart continues:
"Hay fever is a very common issue which catches many people out and many sufferers don't start preventative medication until the symptoms are well established, meaning days of unnecessary suffering from itchy eyes and runny noses. What's more, hay fever can develop at any point - every year we see adults surprised to be suffering from hay fever for the first time in their lives."
The Smart Clinics doctors offer hay fever advice and medication to help sufferers manage the condition over the summer months. The message is not to leave it too late – especially for regular hay fever sufferers. Pollen forecasts are already showing medium and high alerts in the UK. Early planning means that preventative medication can be started in good time to provide benefit before it's really needed. http://www.thesmartclinics.co.uk/services/gps/
Sunburn is another common summer issue which can so easily be avoided. Yet it is highly tempting in the first few days of warmth to spend a bit longer out of doors without necessarily having the right protection – an action which many will suffer for every year.
Dr David Smart explains:
"Sun exposure causes premature ageing and is the number one cause of skin cancer. The power of the sun should never be underestimated, even on dull days or early in the season."
"Simple advice is to start using a high protection sun screen every day. On sunny days, cover up and avoid direct sun exposure as much as possible, especially during peak hours. Always see a doctor straightaway if you have concerns about any odd moles."
The final advice is for those planning to travel.
"For anybody planning some time away from home, don't forget to ensure that you are prepared with sufficient supplies of regular medication. Contact your surgery early to avoid last minute panics."
"For overseas travel, check what immunisations you'll need well in advance as some need to be arranged a certain time prior to travel. Even regular travellers should always contact us for the latest information, as recommendations change and previous injections or vaccinations may have run out."
The Smart Clinics has an extensive team of private GPs and healthcare professionals who can help patients to enjoy a healthy summer.
The Smart Clinics is best known for its unique membership based private GP service with access to a friendly team of experienced doctors, which entitles individuals, families and corporate members to unlimited GP access for a monthly fee.
However, non-members are also welcome to access The Smart Clinics' GPs and healthcare professionals on a 'pay as you go' basis. http://www.thesmartclinics.co.uk/services/
The Smart Clinics was founded in 2013 by Dr David Smart MB ChB and is an independent and doctor-managed company with a genuine commitment to quality healthcare at the heart of the business. The company has two locations with South Kensington (Brompton Cross) in North London and Wandsworth covering the South London area.