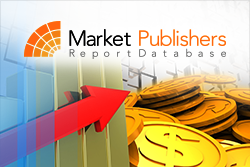 London, UK (PRWEB) May 21, 2015
TD The Market Publishers Ltd. is happy to announce that new outbound tourism market studies worked out by Canadean have been added to its catalogue.
Source Market Insights: United Kingdom. The UK market for outbound tourism performed well in 2014. It grew by approximately 5 percent from 2013. The number of trips amounted to 56.9 million. The total outbound expenditure demonstrated growth in 2014, while average spending per trip did not increase. The USA, Ireland and the Netherlands were top three fastest growing outbound destinations. European countries are becoming increasingly popular among UK tourists given declining Euro. The research report offers a comprehensive discussion of the British outbound tourism sector. The report provides an in-depth analysis of market trends. It unveils data related to tourist volumes and examines spending patterns.
Source Market Insights: Argentina. The outbound tourism sector has experienced growth in numbers and a certain decline over last several years. For instance, the number of international departures increased considerably in 2011 and in 2012. However, introduction of new tax system for purchasing abroad led to a decrease. Currently, a large number of Argentinean tourists prefer to travel to Brazil. Uruguay also has started to gain popularity as a tourist destination. The research study provides an up-close look at the outbound tourism sector in Argentina. The report includes an insightful overview of the sector. It explores outbound spending and concentrates on top destination markets. The study contains historical data and forecast figures.
Source Market Insights: South Korea. South Korea is one of the world's wealthiest nations. With its economy being on the rise, the local outbound tourism sector is also set to grow significantly in the upcoming years. The outbound spending is forecast to almost reach USD 36 billion by 2019 in the country. The local outbound tourism sector grew by more than 83 percent in 2003-2013. The USA, Canada and Mexico are very popular among South Korean tourists. The research report offers a deep insight into the South Korean outbound tourism sector. The study provides a comprehensive analysis of the market place and discloses valuable historic data and forecast figures related to the sector.
More in-demand research reports by the publisher can be found at Canadean page.