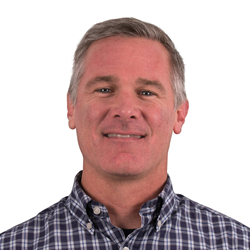 Mark is an incredibly talented salesman with a strong vision for the future of BodyGuardz.
Lehi, Utah (PRWEB) May 21, 2015
BodyGuardz, a leader in mobile device protection and accessories, has named Mark Fitzgerald as its new Sales Manager. Fitzgerald brings over ten years of valuable sales experience to the table and has held impressive leadership roles at high profile companies, including: Senior Sales Manager at Mophie, National Sales Manager at Incipio, and Western Region Sales Manager at Spy Optic. Fitzgerald assisted in growing his two previous brands by over 100% each year, and will utilize his expertise in growing BodyGuardz sales in a healthy manner. He will also assist in the development of Lander, a new sister brand of BodyGuardz.
"Mark is an incredibly talented salesman with a strong vision for the future of BodyGuardz," said Marc Hodson, Vice President of Sales. "We had to fight to get Mark on our team and we are incredibly excited about the impact he will have on our organization."
Fitzgerald's strong business acumen and thorough understanding of the global business world will be an asset to BodyGuardz for winning new business. His management experience will also be utilized to build and manage the sales team.
"I'm sincerely grateful for the opportunity to be a part of the "A" team at BodyGuardz and to be involved in an organization with strong core values," said Mark Fitzgerald, Sales Manager at BodyGuardz. "I'm also anxious to share what I've learned throughout my career, but also to learn from the amazing folks at BodyGuardz."
About BodyGuardz
Founded in 2002, BodyGuardz is committed to offering top-quality products and services at a competitive price. The company prides itself in providing products, service and delivery that customers notice as a step above the rest. BodyGuardz designs reliable mobile device accessories that keep up with today's active lifestyles. Learn more about BodyGuardz by visiting http://www.bodyguardz.com, http://www.facebook.com/BodyGuardz or twitter.com/bodyguardz.com.