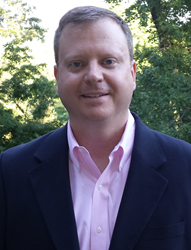 Brian is an incredibly customer-centric executive, with unparalleled knowledge and experience in the security seal business.
Pomona, New York (PRWEB) May 23, 2015
Cambridge Security Seals, a global quality leader in tamper-resistant and loss prevention seals, has promoted Brian Lyle to President, the company announced today. Lyle had previously been serving as CSS's Vice President of Sales and Marketing since December of 2010, during which time the company grew by over 1000%.
"Brian is an incredibly customer-centric executive, with unparalleled knowledge and experience in the security seal business," said Elisha Tropper, CEO of CSS. "His contributions and dedication to both CSS and seal customers around the world have raised industry performance standards, propelled our company to new heights, and charted an exciting course for CSS's future."
Lyle is a graduate of Providence College. Earlier in his career, he worked for both Stoffel Seals and Coda Resources as a Business Unit Manager.
Cambridge Security Seals is one of the fastest growing security seal companies in the world. CSS services an increasingly diverse customer base spanning a variety of industries, including airlines, freight, logistics, distribution, trucking, retail, cash handling, rail transportation, government, pharmaceutical, food and beverage, medical, and agriculture.
"Those of us who have worked side by side with Brian for many years have relied heavily on his expertise, industry knowledge, and passion for excellence," said Tropper. "I am excited and pleased to welcome him into this new leadership role for which he is so perfectly suited."
About Cambridge Security Seals
Cambridge Security Seals, a privately-held enterprise headquartered in New York, offers an extensive line of tamper evident, tamper resistant, and high-security loss prevention seals to customers across a wide range of industries. The company's dedication to uncompromising quality, dedicated customer service, and outstanding value provides a blueprint for reliability and security.
Cambridge Security Seals' commitment to technology, quality standards, environmental responsibility, and attention to detail fuels its drive to provide security-conscious customers with the products and services they demand from an industry leader.
The backbone of Cambridge Security Seals is a diversified team of technical experts and business professionals, including experienced engineering, design, production, and logistics specialists. This unique blend of management and production expertise enables the company to provide an unmatched level of value. For more information about Cambridge Security Seals, please visit http://www.cambridgeseals.com.
Contact:
Yesenia Baez
845-520-4111
ybaez(at)cambridgeseals(dot)com