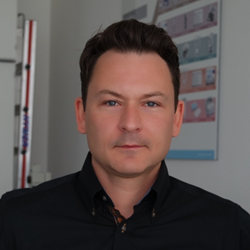 (PRWEB) May 21, 2015
The potentially harmful consequences of leachables—those trace amounts of a substance that seep out of plastic consumables unnoticed—are often underestimated in the course of life science applications.
Leachables can, however, adversely affect experiments and may be the culprit in errors in many assay systems by, for instance, inhibiting enzyme activities in bioassays or falsifying nucleic acid quantification, according to recent scientific evidence.
Eppendorf is sponsoring a new, free educational webinar, "Good Plastics, Bad Plastics – How tubes, plates and pipette tips can affect your experiments," which will discuss what leachables are and the role they play in laboratory workflows, how to recognize and minimize artifacts caused by consumables, how to qualify consumables, and increase reliability and reproducibility of experiments. The speaker, Rafal Grzeskowiak, PhD, is a field application specialist who oversees the consumables product portfolio at Eppendorf AG Headquarters, Hamburg, Germany.
Dr. Grzeskowiak earned his MSc in molecular biology at the University of Warsaw, Poland, working on metabolic gene expression through RNA aptamers in Aspergillus, and as a research assistant at King's College London he was involved in projects on cloning and phylogenetic analysis of rRNA genes in pathogenic fungi. He received his PhD at the Georg August Universität Göttingen, Germany, where he investigated regulation of gene expression and cellular signaling pathways involved in Type 2 diabetes. Dr. Grzeskowiak later became a postdoctoral research fellow at the Max-Planck Institute for Molecular genetics, Berlin, and led projects on functional genomics of human dilated cardiomyopathy.
A live question-and-answer session will follow the presentation.
The complementary webinar, hosted by LabRoots, will be presented on June 3, 2015, at 8 am PDT/11am EDT/5pm CEST/11pm CST.
For full details and free registration, click here.
About Eppendorf:
Eppendorf is a leading life science company that develops and sells instruments, consumables, and services for liquid-, sample-, and cell handling performed in laboratories around the globe. Its product offerings range from pipettes and automated pipetting systems, dispensers, centrifuges, mixers, spectrometers, and DNA amplification equipment to ultra-low temperature freezers, fermentors, bioreactors, CO2 incubators, shakers, and cell manipulation systems. Consumables such as pipette tips, test tubes, microtiter plates, and disposable bioreactors complement the range of premium products.
About LabRoots:
LabRoots is the leading professional networking website designed to connect all science verticals. Founded in March 2008, LabRoots' vision was to connect the scientific world leveraging a myriad of unique features and tools, discovering meaningful collaborations across geographic boundaries and fields of expertise. LabRoots is the owner and producer of BioConference Live – which has grown into the world's largest series of virtual events within the Life Sciences and Clinical Diagnostics community.