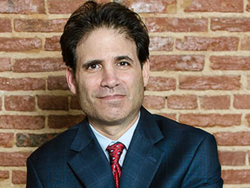 People living near fracking sites have reported any number of illnesses believed to be linked to toxic chemicals used in fracking
Baltimore, MD (PRWEB) May 23, 2015
Injury lawyer Steven H. Heisler commented today on the proposed fracking moratorium that has been passed by the Maryland legislature but which has not been signed to date by Governor Hogan.
"The Maryland General Assembly passed HB 449 with overwhelming bipartisan support on April 10, 2015, and yet the Governor has not signed it into law. This bill ensures that fracking is prohibited in Maryland through October 1, 2017. Evidence is growing that demonstrates the danger of fracking to our water supplies and the air we breathe," Heisler said. "The possibility of injury to our citizens from fracking is significant."
On November 25, 2014, the Maryland Department of the Environment and the Department of Natural Resources issued a press release detailing their recommendation that tough regulations be used to control the considerable risks of fracking. However, in a pre-election debate, covered by the Baltimore Sun on October 25, 2014, Gov. Larry Hogan called fracking in the Marcellus Shale of Western Maryland "an economic gold mine," leading some to worry that he might be more favorably disposed to the industry rather than to public health.
"Any number of health risks and injuries are possible because of fracking," Heisler noted. "The fracking process requires that each well use many, many tons of chemicals to fracture the rock and allow the extraction of gas and oil. Numerous sources, including an April 2011 Congressional Report, have found that some of these chemicals are known to be carcinogenic and are therefore harmful to people and animals."
Fracking requires using millions of gallons of water and in the process produces wastewater, known as "flowback," that is full of contaminants, according to CleanWaterAction.org. "These wastewater ponds are often located near the source of water used in the fracking, with the potential of polluting it. Not only that, they can give off volatile organic compounds (VOCs), producing irritating smog that can travel hundreds of miles from the site," Heisler said.
"People living near fracking sites have reported any number of illnesses believed to be linked to toxic chemicals used in fracking," Heisler said. "We're talking nausea, abdominal pain, breathing issues, nosebleeds, and throat irritation, and farm animals have suffered as well."
In December of 2014, evidence that fracking might be harmful to health persuaded New York State to completely halt fracking. "The State of Maryland has invested time and money into exploring the dangers," Heisler said, "but we still do not know what the long-term damages might be. Also, the people seem to be in favor of the moratorium, judging from the polls, petitions, and demonstrations. I believe that a moratorium on fracking is appropriate, at least until we have more answers about the risks of this relatively new process and how they might be abated, and I am hopeful that our Governor will soon sign Maryland's fracking moratorium into law."
About Steven H. Heisler, The Injury Lawyer
Since his graduation from the University of Baltimore Law School in 1988, Steven H. Heisler has focused on making a difference for those who have suffered an injury in Maryland or the District of Columbia. For more information, please visit http://www.theinjurylawyermd.com/.