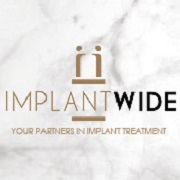 It is now obvious that comprehensive implant treatment must be a part of any quality restorative dental practice.
Chicago, IL (PRWEB) May 22, 2015
Co founders Greenlee and James Chapko, DDS have launched a Center whose purpose is to allow general dentists to immediately deliver fully integrated dental implant services to their patients. The concept is based on that of the medical surgeon.
The Center, whose name is ImplantWide, LLC addresses six main roadblocks preventing general dentists from placing dental implants. These 6 roadblocks can discourage any dentist from taking the necessary steps to introduce the surgical placement of dental implants into his or her practice.
The first roadblock facing dentists wishing to integrate comprehensive implant services into their practice is that it is difficult and expensive to find necessary quality dental implant continuing education.
The Implantwide Model is an Approved Provider of dental continuing education credit for every hour a client (ImplantWide refers to these as Partner dentists) is at the facility.
The second Roadblock is The high cost of implant equipment such as surgical kits and hand pieces.
Implantwide is a fully equipped implant surgicenter, offering leading edge surgical kits, hand pieces, and supplies. Everything the dentist needs to confidently care for their patient is provided.
The third Roadblock is how to select the best implant system for a specific case. There are so many different systems out there that the decision can be a daunting one.
Implantwide takes the guesswork out of system selection. Their highly trained and experienced surgeons help with system selection on a case by case basis.
The fourth Roadblock dentists run into is the high cost of maintaining an implant inventory.
Part of the beauty of the Implantwide concept is that they maintain the inventory: Partner dentists pay only for what they use when they use it.
The fifth roadblock is the high cost of purchasing or leasing a cone beam x-ray unit.
Implantwide uses the Kodak 9300 select system, that has user friendly software and the highest resolution available.
The sixth roadblock doctors encounter is summed up by the question "Once I begin a case, what do I do if I get into trouble?"
Partner dentists have the support and backing of an entire surgical team with over 100 years of combined clinical experience, meaning Partner dentists have the peace of mind in knowing there's help if they need it.
The Center has also partnered with AIM Dental Marketing, whose responsibility it is to assist dentists in communicating the value of dental implants to their patients.
Partner dentists invite their patients to the facility and bill them for the treatment they receive. Partners learn to place implants under the guidance of surgical specialists until they are ready to place them without assistance.
There is no upfront investment required of Partner dentists.
To learn more, call 866-560-8669 or visit ChicagoImplantTraining.com