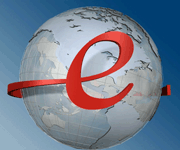 Germantown, WI (PRWEB) May 21, 2015
Ellsworth Adhesives, a global distributor of adhesives, specialty chemicals and dispensing equipment, is pleased to announce that they will be exhibiting at the Sensors Expo and Conference June 9th through the 11th at the Long Beach Convention Center in Long Beach, California in booth 543.
Ellsworth Adhesives is displaying the latest technology of adhesives and dispensing equipment. Jay Richardson, Director of Sales, commented, "We are very excited to be exhibiting at the Sensors Expo. There have been multiple advancements in the adhesive and specialty chemical industry that can benefit many of the attendees at this conference. Ellsworth Adhesives is ready to provide the total solution when it comes to adhesives, dispensing and other specialty chemicals. Our Engineering Sales Representatives are available at the show to answer any questions on new projects, products and applications."
One of the newest products Ellsworth Adhesives will be displaying is the Moldman™ 3000, a tabletop low pressure molding machine built by Moldman™ Systems. The Moldman™ 3000 is extremely user friendly with minimal maintenance. Another product Ellsworth Adhesives is promoting is the EA-7100 from Dow Corning®, a silicone adhesive that uses Thermal Radical Cure™ technology which causes the adhesive to cure from the inside out, allowing the bond line between the two substrates to cure with complete adhesion.
2015 marks Sensors Expo's 30th anniversary. It has established itself as the nation's leading event focused only on sensors and sensor integrated systems. Some of the latest technology that will be discussed at the show includes energy harvesting, the Internet of Things, MEMS and wearables.
Through their wide variety of Value-Added services, Ellsworth Adhesives aims to fulfill specialty chemical needs, from initial technical advice through customized product fulfillment. They strive to help their customers achieve maximum productivity with lower total cost in their manufacturing processes by offering valued services and solutions, and delivering quality products from world-class suppliers.
Ellsworth Adhesives Specialty Chemical Distribution understands and appreciates the role they play as an adhesive and specialty chemical supplier. The Glue Doctor®, a registered trademark of Ellsworth Adhesives, represents the technical expertise and unique capabilities of more than 50 Engineering Sales Representatives in North America, and more than 150 Engineering Sales Representatives globally, who specialize in working with customers on engineered assembly processes and implementing adhesive solutions in the manufacturing environment. They continually explore better ways to service their customer's procurement needs.
For more information on Ellsworth Adhesives, visit http://www.ellsworth.com or call 1.800.888.0698.
About Ellsworth Adhesives
Ellsworth Adhesives is a distributor of adhesive products and equipment and a value added supplier of adhesives, sealants, coatings, encapsulants, tapes, releases and lubricants from leading international manufacturers including 3M, Bostik, Dow Corning, Dymax, Emerson & Cuming, Fisnar, Loctite, Lord, Permabond, Techcon and many others and offers the most comprehensive level of technical expertise available. Ellsworth Adhesives operates sales offices and warehouses in the United States, Canada, Mexico, United Kingdom, France, Spain, Germany, Sweden, Finland, Denmark, Brazil, Australia, China, Malaysia, India, Vietnam, and Thailand. Ellsworth Adhesives can be contacted directly at 1-800-888-0698 or by visiting http://www.ellsworth.com.