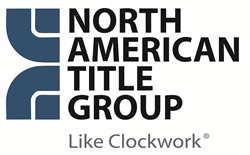 Sandra and Madeleine will be of great assistance in effectuating our upcoming projects as we continue to grow our company.
Miami, Fla. (PRWEB) May 27, 2015
Sandra Austin and Madeleine Mulet have joined North American Title Group (NAT) as its new controller and assistant controller. The position of assistant controller is a new one for NAT, while the position of controller had been held in tandem by the director of quality assurance.
"Sandra and Madeleine bring a wealth of experience in the accounting arena," said Clotilde Keller, NAT senior vice president, chief operating officer and chief financial officer. "They will be of great assistance in effectuating our upcoming projects as we continue to grow our company."
Austin most recently served as CFO of Cine Latino Inc. and previous to that as vice president of finance and administration for MGM Networks Latin America. A graduate of Florida International University with a bachelor's degree in accounting, Austin began her career with a large national accounting firm, rising to the level of senior auditor.
Mulet's experience includes senior accounting positions with Brightstar Corp., an information technology company, and Seabourn Cruise Line. She graduated from Florida International University with a Bachelor of Business Administration and from the University of Miami with a Master of Professional Accounting.
"We also want to thank Alex Kidd for wearing two hats for the last few years," added Keller. "Alex has held the positions of controller and director of quality assurance for six of his approximately 16 years of service."
Keller said the company's growth, together with the increase in regulatory compliance demands over the past several years, meant it was no longer feasible that the two functions remain combined.
"Alex will remain as director of quality assurance and compliance, working closely with our general counsel and his team," said Keller. "He will assist in the implementation of upcoming regulations, in addition to the auditing oversight of our affiliates and non-affiliated agents."
Austin and Mulet are located at NAT's corporate office at 700 Northwest 107th Ave., Suite 300, Miami, FL 33172, telephone number (305) 229-6500.
About North American Title
With well over 1,000 associates and a vast network of branches from coast to coast, North American Title (NAT) is among the largest real estate settlement service providers in the United States. Consisting of both agent and underwriter operations, NAT reported annual net revenues in fiscal 2014 of $189 million. The company also has the resources and stability of a wholly owned subsidiary of an S&P 500 company with over $12.9 billion in assets (fiscal quarter ending Nov. 30, 2014). North American Title's agency network operates nationally under the name North American Title Co. (NATC), and is located in 18 of the fastest-growing states: Arizona, California, Colorado, Delaware, Florida, Illinois, Indiana, Maryland, Minnesota, Nevada, New Jersey, New York, Ohio, Pennsylvania, Texas, Utah, Virginia and Washington, D.C. Through our relationship with our expanding affiliate network, NATC provides real estate settlement services in all 50 states. NAT is headquartered in Miami, Fla. To learn more, visit http://www.nat.com