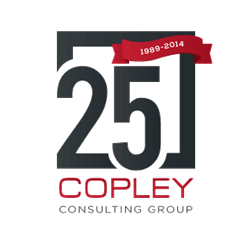 (PRWEB) May 27, 2015
In this webinar you will learn how other manufacturers are eliminating the fudge factor and automating their forecasting processes with a solution integrated with their Infor ERP SyteLine system and how SytePlan can help you develop a realistic sales and operations plan and manage performance against that plan with tools that help synchronize your sales plan with your production plan.
The presenter for this webinar will be Steve Baker of Business Technology Associates. Steve has over 20 years' experience as a SyteLine consultant. He is a CPA and an APICS Certified Production and Inventory Control Manager. Prior to founding BTA, he managed a consulting practice for a worldwide consulting firm and was a CFO for a multi-site manufacturer.
SytePlan
SytePlan is a set of tools to help you manage the process of balancing supply and demand to optimize resources and maximize profits. SytePlan allows you to create an Annual Operating Plan of revenue and unit production for each product you manufacturer. The tools help you monitor this plan and compare it to Forecasts, Shipments, Orders and Inventory levels.
Forecasting
Forecasting works with Infor CloudSuite Industrial ERP SyteLine to increase forecasting productivity and accuracy by calculating and monitoring the inventory drivers—forecasts, safety stock and order size—allowing you to keep your inventory low while avoiding shortages. Calculate forecasts using statistical algorithms or through collaboration, or by using planning bills. Streamline the process of forecasting sellable items or components. Decrease forecasting time by creating forecasts in minutes, simplify the customer collaboration process, analyze demand to spot trends, easily manage inventory levels and much more.
About Infor
Infor is fundamentally changing the way information is published and consumed in the enterprise, helping 70,000 customers in 194 countries improve operations, drive growth, and quickly adapt to changes in business demands. Infor offers deep industry-specific applications and suites, engineered for speed, and with an innovative user experience design that is simple, transparent, and elegant. Infor provides flexible deployment options that give customers a choice to run their businesses in the cloud, on-premises, or both.
About The Copley Consulting Group
The Copley Consulting Group is a world class systems integration firm with a singular focus - the successful deployment of mission-critical business solutions to our clients. Copley offers, in collaboration with our partners, market responsive enterprise solutions that are focused on the nuances of particular industries. These solutions are delivered with a professional services team that emphasize innovation, timeliness, budget sensitivity and overall risk mitigation. This commitment to excellence by The Copley Consulting Group has helped hundreds of companies realize the value from their enterprise software investment.