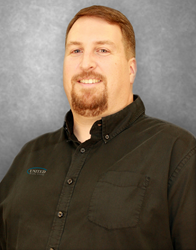 "Real estate agents without mobile solutions are losing business in today's marketplace."
Plantation, FL (PRWEB) May 22, 2015
United Realty Group, one of the largest real estate brokerages in Florida, today announced the deployment of the SavvyCard for Agents mobile web app for all of their agents, free of charge.
United Realty Group made the decision to deploy the SavvyCard® tool in response to the rapid adoption of mobile technology and the changing demographics of home buyers. Generation Xers and Millennials, who grew up during a time of unprecedented technological change, have different expectations when house hunting; they crave instant gratification and sophisticated online interactions through smartphones and tablets. They also want easy connections to important people and information. According to the National Association of REALTORS®, 89% of home buyers search for real estate using a mobile device. Real Estate Agents are now looking for effective ways to engage mobile prospects because if they don't, they get left behind.
To gain an edge in the highly competitive real estate marketplace, United Realty Group wanted to equip their agents with an effective mobile technology. They chose SavvyCard for Agents™ — a web-based mobile application that combines the functionality of an MLS search, electronic business card, mobile web site, mobile referral system and lightweight CRM system into one tool — because it empowers agents to build direct relationships with both customers and service vendors and can increase the number of listings and sales on a per-agent basis.
"Real estate agents without mobile solutions are losing business in today's marketplace," said Michael Brownell, Vice President of United Realty Group. "To address this growing need, we had to invest in mobile technology that provides excellent experiences for our customers and powerful sales and marketing tools for our agents. SavvyCard's solution met the requirements for our mobile business initiative."
"United Realty Group's commitment to their agents and customers is impressive, and we will bring all of our expertise to bear to ensure they get maximum value from our product," said David Etheredge, CEO of SavvyCard. "United Realty Group joins a growing list of companies and organizations - including the MIAMI Association of REALTORS®, Pinellas REALTOR® Organization, and the REALTOR® Association of Fort Myers and the Beach - that are providing mobile tools for their local markets to effectively engage mobile consumers."