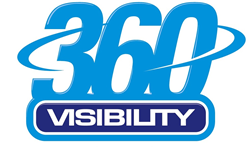 Toronto, ON (PRWEB) May 26, 2015
For a limited time, this unique proposal gives organizations the opportunity to purchase the first 5 users of Microsoft Dynamics ERP for the low price of $6,600.00 CDN. That's a potential savings of 40% in software. To make this promotion even more attractive, 360 Visibility will look after initial implementation at a fixed rate, which reduces the cost and the risk of the project.
The deal gives enterprises who have been putting off a much needed upgrade to their current systems, the chance to get on board in a truly cost-saving way. 360 Visibility gives the option to run the solution on premise, or hosted in the Cloud.
With more than 12 years of experience implementing Microsoft Dynamics NAV and GP, 360 Visibility is ready to help companies take advantage of this offer and make sure they are up and running within just a few weeks.
This offer expires June 26, 2015. For more information you can access http://www.360visibility.com/solutions/microsoft-dynamics-nav/dynamics-nav-discount/ or call us at (416) 639 9965.
About 360 Visibility
360 Visibility is a business solutions company that's dedicated to enabling enterprise participants make swift, well-informed and lucrative business decisions. The Toronto-based organization provides clients with enterprise software, access to cloud technology, and property management and IT infrastructure services aimed at facilitating a course of effective, profitable, pitfall-free corporate management. Its software repertoire features Microsoft Dynamics NAV, Microsoft Dynamics GP, Microsoft Dynamics CRM, Microsoft Office 365 and Windows Azure. 360 has also developed proprietary property management software, 360 Property Manager, that's powered by Microsoft Dynamics NAV.
For corporate inquires, contact:
Julissa Fonseca
360 Visibility
Phone: 905.907-3614
Fax: 905.907.3601