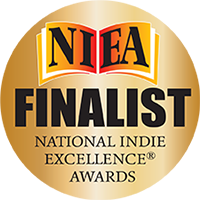 I would like for every home that is filled with children to be filled with peace
Turnersville NJ (PRWEB) May 24, 2015
Powerful Peaceful Parenting Book has won two book awards in one week. Dr. Stacy Haynes has walked away a finalist in the National Indie Excellence Book Awards and in the International Book Awards. This first time author is radio host, psychologist and now award winning author Dr. Stacy Haynes of Powerful Peaceful Parenting – Guiding Children, Changing Lives. Powerful Peaceful Parenting can change the way you parent! This book uses evidence based psychological treatment and Biblical reflection sections to help parents with powerful parenting advice. An easy to read format and journal pages allow parents to write down their action plans. The book continues to do well on Amazon.com and now is in Ebook format.
Topics Include: Getting kids to bed and up in the morning, conflict, communication, getting homework done, praise and a new outlook on discipline.
About the Author - Dr. STACY HAYNES, Ed. D, LPC, ACS, is the C.E.O of Little Hands Family Services, LLC, an agency she founded in 2008, which provides quality evidence based treatment to help families heal and to solve the challenges of life. Dr. Haynes is a Counseling Psychologist, Licensed Clinical Professional Counselor and an experienced Therapist, Radio Host, Teacher, and Educator with over fifteen years experience in the mental health field. She is available for speaking engagements, parenting workshops, school trainings, individual counseling services, and now as an Author, Dr. Stacy Haynes does it all!
Dr. Haynes, is well known to the parent community through media outlets and her tips have been featured in Ebony, P&G Everyday, U.S. News, Women's Health, and Private School Review. She will be featured in an upcoming Parenting magazine article for her family garden and tips to get kids to eat vegetables (August 2015).
Reviews of the book are pouring in:
"A refreshing and novel approach to parenting, Powerful Peaceful Parenting is a fantastic reference to guide parents through the everyday challenges of parenting children. With a spiritual heart and mind, Dr. Stacy Haynes guides readers through practical parenting that promotes peace and love and places the parent-child relationship at the forefront" Kristen D'Amico, MA, LAC, Co host Parenting Tips 2 Go w/Dr. Stacy Radio Show
"Dr. Haynes successfully blended elements of personal experience and professional clinical and research experience to create a finished product filled with evidence- based methods for successful, Godly parenting." Explains Shannon White, MSW, LCSW, Life Coach/Mental Health Therapist,
"Power Peaceful Parenting addresses parenting struggles using clinically-based strategies and the often overlooked, but highly important, aspect of religion." States Dr. Ashley Strathren, Strathern Associates, LLC