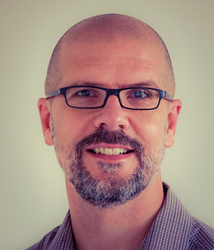 (PRWEB) June 05, 2015
Kevin has been working in Africa, Europe and the Middle East with major oil & gas industry experience with specific proficiency in oilfield and seismic services. He has been dealing with large global legal functions across complex and challenging jurisdictions.
Prior to joining Exigent, Kevin led the Schlumberger global contracts function in Paris, where he was responsible for all buy and sell side contracting in Schlumberger. He managed a diverse team of over 210 Contract Attorneys and Managers globally (41 nationalities in 48 locations) for Schlumberger. In collaboration with the Director of Legal Operations, he planned for, implemented and took accountability for the strategy and operating model of the Contracts function in response to the company's business strategy.
His association with Schlumberger for over a decade also includes responsibility for the Angolan Geomarket ($1.3b revenue), being accountable for managing matters related to legal, regulatory and compliance issues. As senior compliance counsel for Schlumberger (Eastern Hemisphere), Kevin was also responsible for managing and further developing compliance programs within the Eastern Hemisphere and formulating hemisphere specific strategies and platforms. He has been an active member of Schlumberger's global legal management team since 2008.
"Kevin's extensive knowledge and exceptional leadership quality across the evolving and dynamic global litigation landscape will help our management team in their functional strategy. Exigent highly values his presence as a board member. Adding Kevin's expertise will significantly enhance the client offering in the coming months, building on our recent successes." - David Holme, CEO of Exigent.
At Exigent, Kevin will be leading the company's legal services globally, with main operation locations in Cape Town, Bangalore and Perth. He will be responsible for leveraging the company's extensive international footprint to continue to develop the overall legal solution offerings. A veteran of international contracting and litigation, Kevin brings a unique perspective and ability to support the needs of clients across sensitive internal investigations, developing compliance strategies, and the outsourcing of legal services.
About Exigent:
Exigent is a leading global provider of legal and business services to law firms and corporates in four major markets, having 10 offices and delivery centres in South Africa, Australia and India. Our offering spans a range of services including commercial contract management, litigation support, Business Analytics and a wide range of law firm support services.
Exigent is a leading legal industry and technology player with market-leading contract management technology and expert software development capability.
CAPE TOWN, SOUTH AFRICA, June 2015