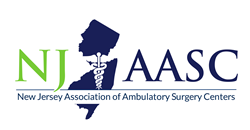 Parsippany, NJ (PRWEB) May 26, 2015
At a time when healthcare costs are rising, a new study by the New Jersey Association of Ambulatory Surgery Centers (NJAASC) gives patients and the local economy reason to be optimistic. The second annual NJAASC Economic Impact Study has found that New Jersey's ambulatory surgical center (ASC) industry not only ranks high in patient satisfaction but also high in terms of its economic contributions to the state.
Highlights of the study reveal that in 2014 New Jersey's ASC industry:

Contributed a total of $3.75 billion to the state's economy.
Employed 9,100 people full time.
Generated $73 million in tax revenues.
For every dollar spent by the facilities, $2.33 of economic value was generated.
"The findings of the Economic Impact Study make an inarguable case for ASCs as a key component of our local, state and federal healthcare delivery platforms," said NJAASC President Larry Trenk. "As a critical component of New Jersey's healthcare system, ASCs provide high-quality care while containing costs. In addition, they fuel the state's economic engine by providing jobs and generating economic activity statewide."
Other findings of the NJAASC Economic Impact Study are:
On average, each ambulatory surgery center in New Jersey had total operating expenditures of $4.3 million. This resulted in a statewide direct effect of $1.58 billion. This "direct effect" figure reflects the changes in business activity that occurred statewide as a direct consequence of the ASCs conducting business in New Jersey.
After accounting for account output, earnings, employment and value added to the New Jersey economy, the total statewide effect of ASCs in the state was $3.68 billion.
With total tax expenditures, the total impact of ASCs for 2014 was $3.75 billion.
Advances in medical technology are enabling physicians to perform less invasive procedures in less intensive medical settings and today, there are 364 ASCs operating in New Jersey. These facilities perform a wide range of same-day surgical procedures, including diagnostic and preventative procedures. These include a diverse array of knee, shoulder, spine, and eye surgeries such as cataract surgery, spinal fusion, hernia repair and shoulder arthroscopy. This, in turn, is having a positive effect on healthcare costs since treatment does not necessitate an overnight hospital stay. Of the 72 million surgical procedures performed in the U.S., nearly 70% occur in outpatient settings and report patient satisfaction rates of over 90%, according to the Ambulatory Surgery Center Association (ACA).
"The price of having surgery in ASC settings can be half that of doing the same procedure in a hospital," noted Trenk. "In addition, infection rates are so low at ASCs that the chance of admitting a patient for follow-up treatment is very slim. Hospital admissions are a hidden but significant cost to the economy.
"ASCs represent a solution to help slow the growth in spending while increasing the value of care that patients receive," he added.
About the Study
The study surveyed 54 New Jersey ASCs to collect data on the number of employees, total operational expenses and taxes, and fees paid to the state. It relied upon data on economic "multipliers" supplied by the Bureau of Economic Analysis to extrapolate its figures. The multiplier (or input-output multiplier) is a value, based on regional and industry criteria, that takes into account inter-industry relationships and regional economies; the Bureau developed what is called the Regional Industrial Multiplier System to analyze economic impact.
Specifically, the economic impact analysis of New Jersey ambulatory surgery centers took into account three effects: direct impact, the changes in business activity as a direct consequence of the business conducted; indirect impacts that result from changes in sales, and an induced impact, which consists of the impact of spending that is directly related to employment at ASC facilities. Based on the economic multipliers for New Jersey ASCs, it was determined that for every additional dollar spent by the facilities, an additional $2.33 of economic value is generated.
To access the Economic Impact Study visit http://www.njaasc.org/aws/NJAASC/asset_manager/get_file/101444?ver=4.
About NJAASC
The New Jersey Association of Ambulatory Surgery Centers (NJAASC) is an incorporated, non-profit organization which was founded in 1992 by owners of ambulatory surgery centers. Its mission is to promote and advance the efforts of New Jersey's ambulatory surgery centers in the delivery of optimum patient care in a cost effective manner. It offers information, educational and networking opportunities for everyone associated with the ASC industry; provides advocacy on issues affecting its members; monitors state and federal legislation, and interacts with the Ambulatory Surgery Center Association (ASCA) on state and federal issues. For more information, visit http://www.njaasc.org.
###